If you are on a long trip around the South Indian state of Kerala, do spare a few days to explore Wayanad. There are a number of places to visit in Wayanad in 3 days if you wish to see this hill town at leisure. The thumb rule for each day is to start early so you can be on time for any morning hikes and make the most of the rest of the day.
Wayanad Places to Visit in 3 days
Day 1 Wayanad Places to Visit
Meenmutty Waterfalls
Banasura Sagar Dam
Kurumbalakotta Mala
Wayanad Tea Museum
En Ooru Village
Day 2 Wayanad Places to Visit
Wayanad Wildlife Sanctuary
Edakkal Caves
Wayanad Heritage Museum
Soochipara Waterfalls
Glass Bridge 900 Kandi
Day 3 Wayanad Places to Visit
Lakkidi Viewpoint
Pookode Lake
Chembra Peak
Karapuzha Dam
Phantom Rock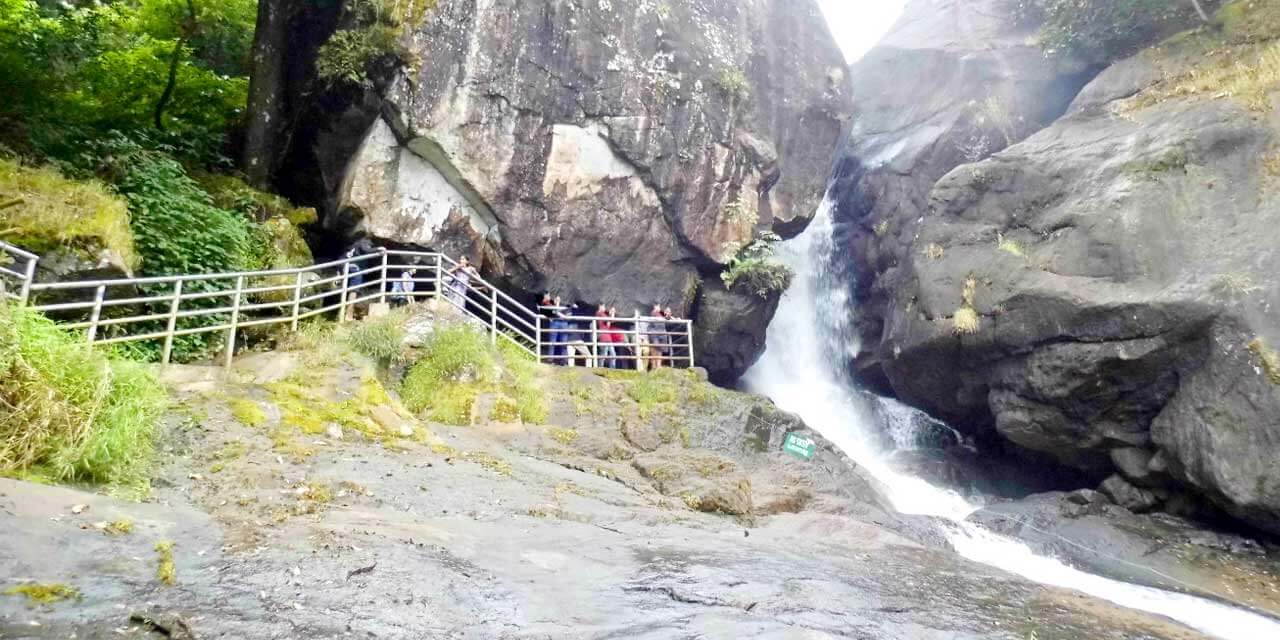 Accessible from 9 AM to 5 PM, Meenmutty Waterfalls can be reached after a short trek. Do note that the rocks on the way are slightly steep and climbing them will require a certain level of fitness and agility. If you get too exhausted from the hike, you can always take a dip in the pool where the falls gather. Be mindful of the slippery rocks, though. There are changing rooms at the base and it is a good idea to bring a change of clothes along.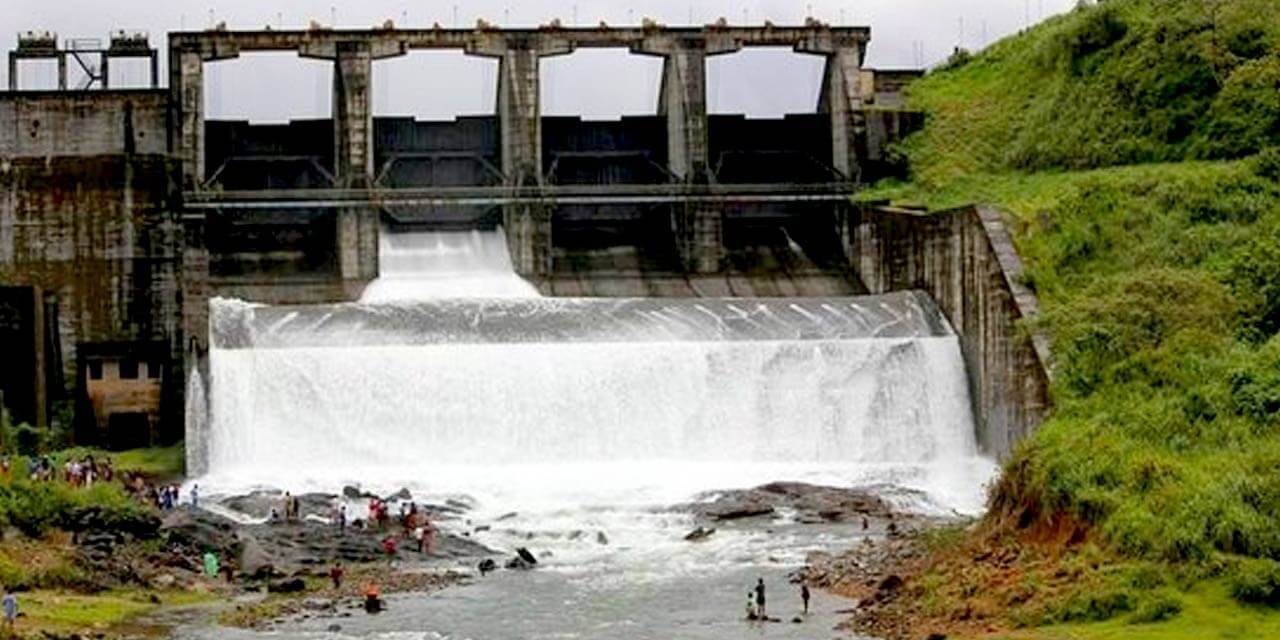 Part of the Indian Banasurasagar Project, this dam is not far from Meenmutty Falls. Banasura Sagar Dam has a total capacity of 209,250,000 square meters and is alternatively known as the Kuttiyadi Augmentation Main Earthen Dam. Standing 126 feet tall, this dam has a catchment area of 24 square miles. The dam stretches out to a length of 685 meters and comprises gigantic boulders and stones. As a result of the dam, the reservoir that formed drowned up most of the land and left a few islands sneaking out of the surface of the water.
3. Kurumbalakotta Mala
Reaching an altitude of 991 meters above sea level, Kurumbalakotta Mala is a nice hill to hike up. A moderate trek later, you will have a bird's eye view of the surrounding valleys. The hilltop is fortunately not deserted. There are a handful of food stalls up there where you can grab a snack to restore your energy levels before heading back down. If you prefer a more relaxed way of discovering this mountain, take a jeep ride instead.
4. Wayanad Tea Museum
Open from 8 AM to 6 PM on all days of the week, Wayanad Tea museum will hardly take an hour of your time, so it is better not to skip this experience. Built in 1911, this museum used to be a tea factory. Today, it is possible to tour the premises to learn about the history of tea in India and to develop an appreciation for this classic beverage.
5. En Ooru Village
Spread over 25 acres of land, En Ooru is Kerala's first tribal heritage village. Explore the prototypes of traditional huts and understand how the local tribes organized their villages in terms of separate toilet blocks, rain shelters and other elements. There is an open-air amphitheater as well. You have the chance to witness tribal art festivals and food festivals at this hilltop venue.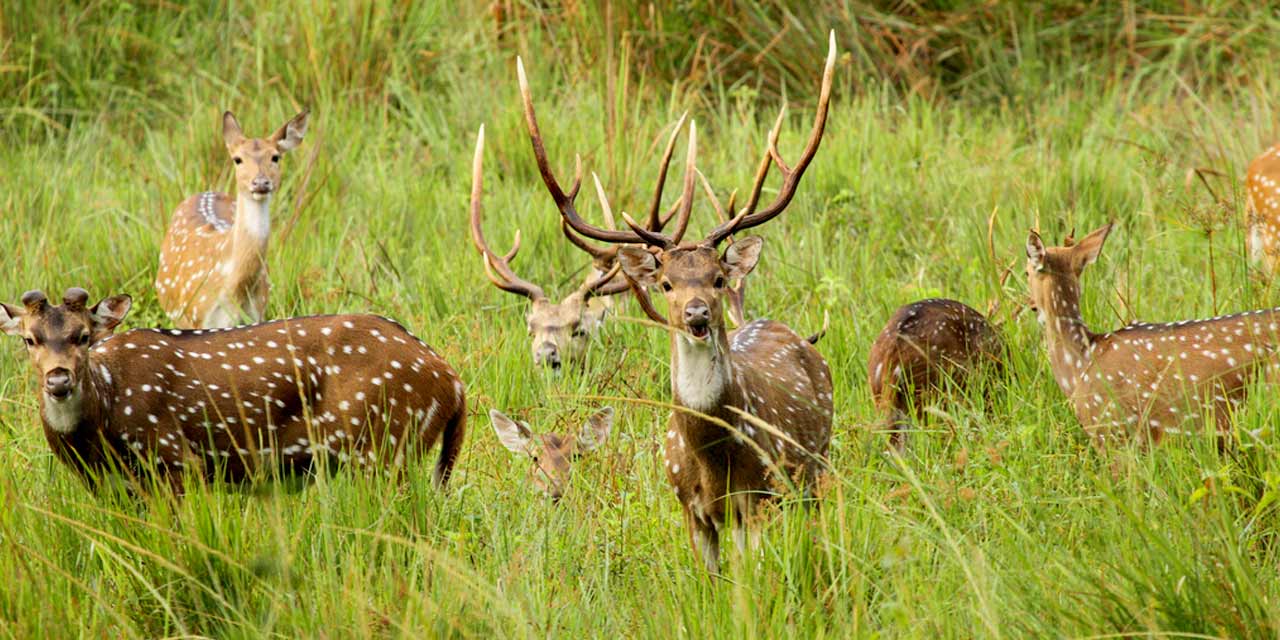 This safari park is accessible on all days in two slots – morning (7 AM to 10 AM) and evening (3 PM to 5 PM). You can start your second day in Wayanad early so be able to enter the wildlife sanctuary at 7 AM when it opens. The Wayanad Wildlife Sanctuary is famous for its population of gaurs, tigers, Asian elephants and deer. The entire forest area sprawls over 344 square kilometers. Since sightings are dependent on luck most of the time, do not be disheartened if you cannot spot any wild animals.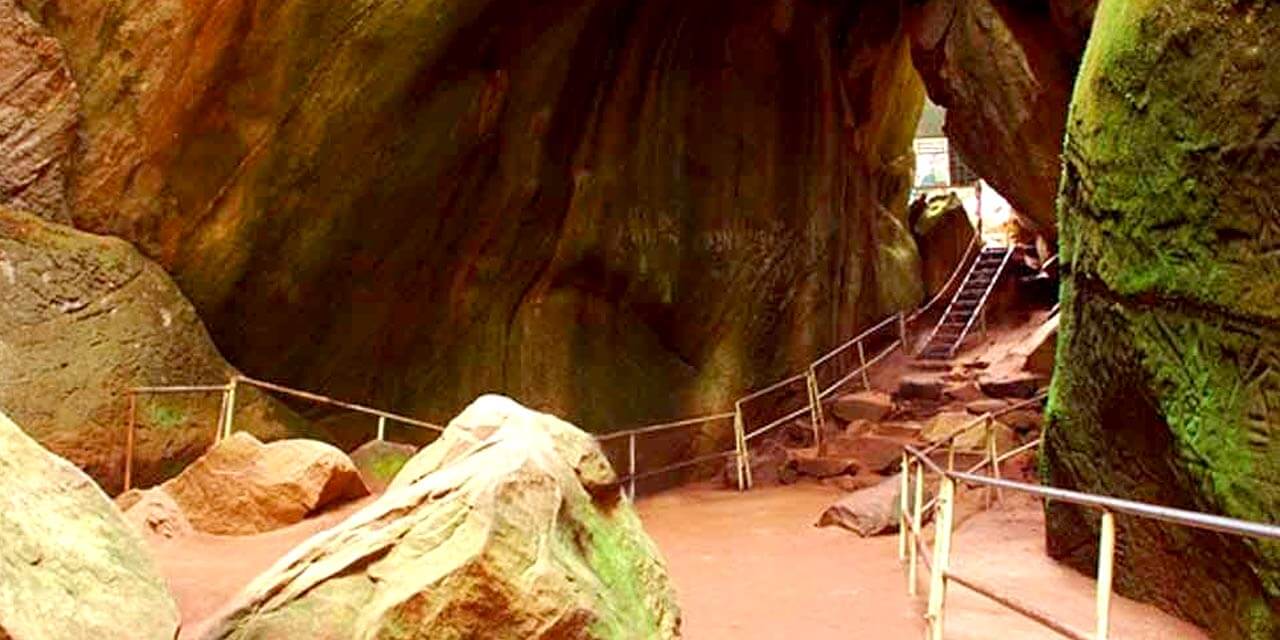 After the wildlife safari, drive over to Edakkal Caves which is a set of two caves that are thought to date back to the Stone Age. Located at an altitude of 2,100 meters above sea level, this pair of caves sits on the Ambukutty Mala Mountain. You can enter the caves from 8:30 AM to 4 PM through metal and rock steps that lead inside. Expect to spend around 90 minutes here.
8. Wayanad Heritage Museum
One of the top places to visit in Wayanad in a 3 days trip is the Wayanad Heritage Museum which is also known as the Ambalavayal Heritage Museum. Open from 9 AM to 5:30 PM on all days of the week, this museum houses artifacts that go all the way back to the second century. The archaeological museum showcases ancient pottery samples, soil types, kitchen tools and weapons. An entry fee of INR 30 per person is charged for each adult. You can also explore the garden that encircles the museum.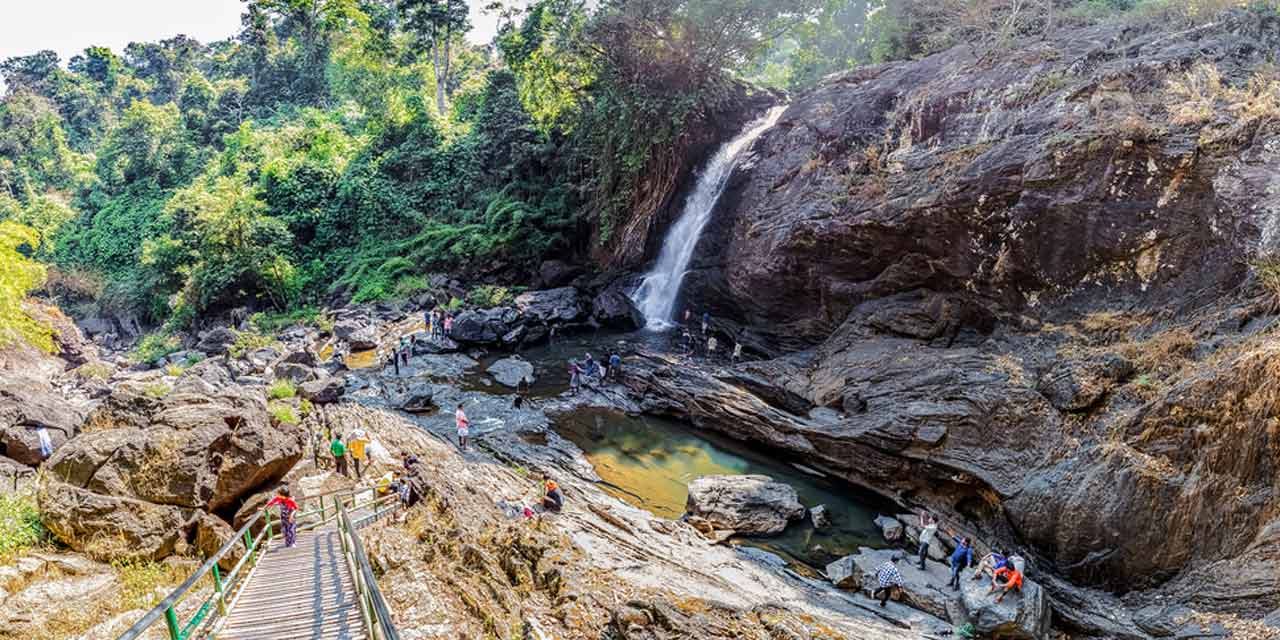 Next on the anvil is the Soochipara Waterfalls which exhibit their grandeur through the three tiers that they form while flowing down the rocks. Located in the region of Vellarimala in Wayanad, these falls are also known as Sentinel Rock Waterfalls. It is possible to bathe in the pool that forms at the base of these waterfalls. If you wish to hike around the area, you will be able to admire the montane forests and also stretches of deciduous trees and evergreen trees.
10. Glass Bridge 900 Kandi
Glass Bridge 900 Kandi offers an envious view of the valleys, mountains and green forests around. Open from 9 AM to 6 PM, this is a unique bridge that allows for some amazing photo opportunities, thanks to its glass flooring. Arriving at this viewpoint is facilitated by jeeps that can off-road and negotiate the forest pathways that lead up to this spot. Another way to get here is to hike the whole distance on foot.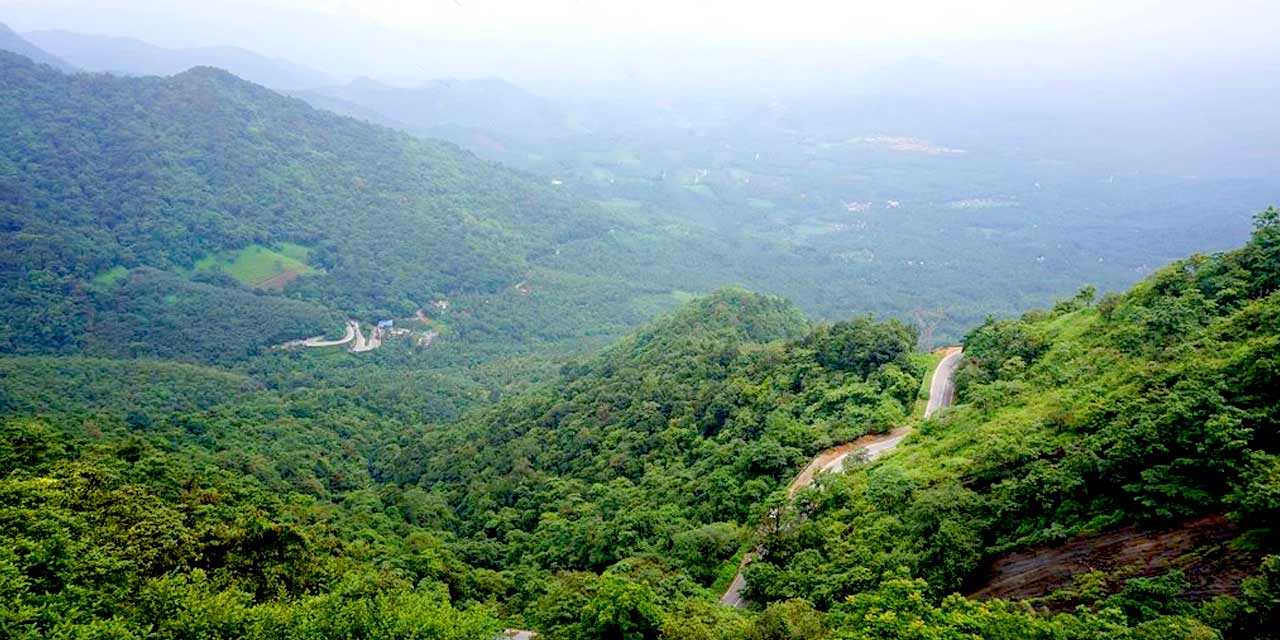 Located on a highway, the best time to get to this viewpoint is early morning when there is not much tourist rush. The mountains in the distance are shrouded by clouds and the view appears like a painting when you stop your car to look. Remember that there are no designated parking areas, so you need to be close to your vehicle and be ready to drive along anytime. Also beware of the monkeys that make their presence felt on the highway.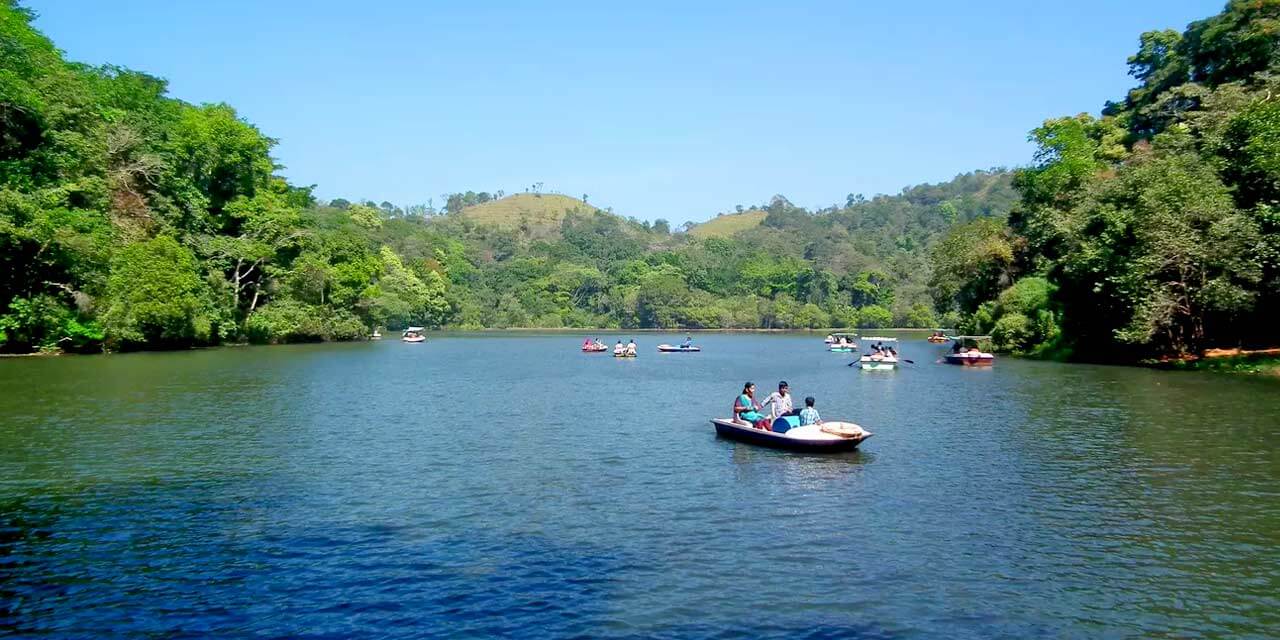 Also known as Pookot Lake, Pookode Lake offers a tranquil break for some self-reflection during your 3-day Wayanad trip. There is an entry fee of INR 20 per adult and INR 10 per child between the ages of 5 and 12. A great way to spend your time here is to try boating in the lake. A 2-seater pedal boat rental costs INR 100 while a 4-seater pedal boat rental costs INR 200. You can also enjoy a rowboat ride for INR 350.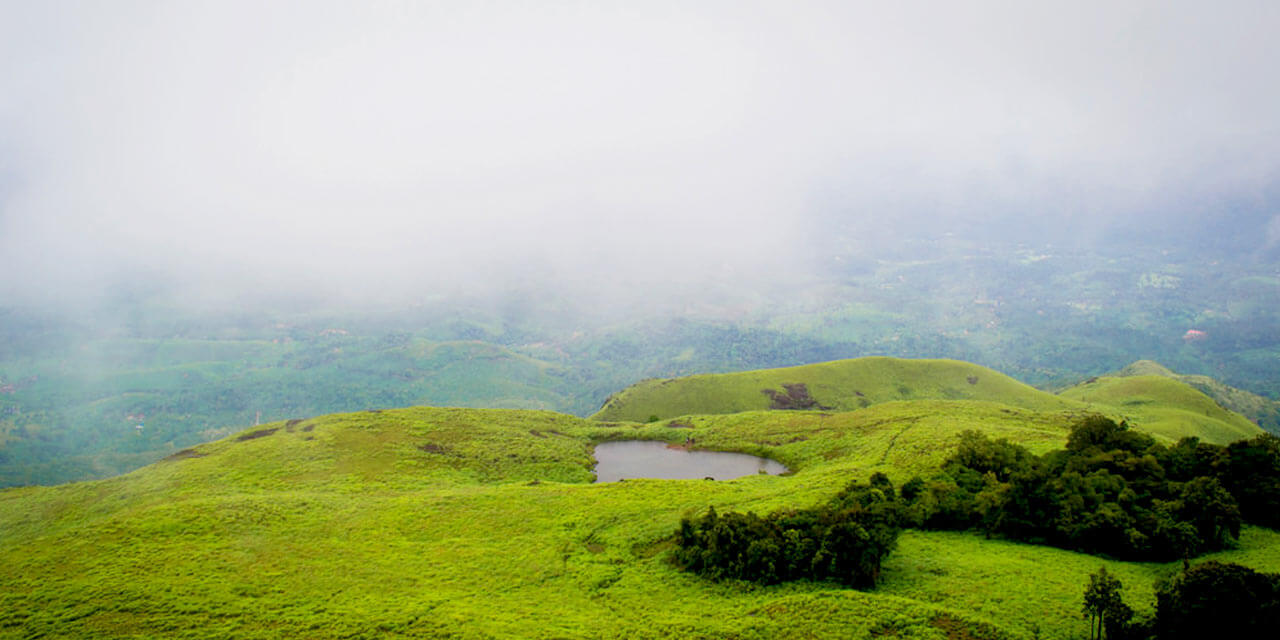 The highest peak in Wayanad, Chembra Peak is very popular with hiking enthusiasts. Situated at an altitude of more than 7,000 feet, this peak is home to several species of flora and fauna. Exploring this mountain in the monsoon is exciting as you will come across some waterfalls on the way as well. Somewhere along the route, there is a heart-shaped lake. If you wish to join a guided trek, reach out to the forest department for organized group treks.
14. Karapuzha Dam
A dam that took around 27 years to be built, Karapuzha Dam has an active capacity of 72,000,000 square meters. Known to be the second largest earth dam in India, this dam offers a nice space to stroll around its catchment area. An entry fee of INR 30 is charged per adult while children are charged INR 10 per head to enter. You can visit this dam between 9 AM and 6 PM. Monsoons present a magical time to see the reservoir fill up to the brim.
15. Phantom Rock
Before the sun sets, head over to Phantom Rock which is so named because of the eerie rock formation that resembles the head of a man. Accessible from 8 AM to 5PM, this natural formation can be seen after a short hike and upon paying an entry fee of INR 30. Sunsets are best seen from up here – an ideal way to complete your holiday in Wayanad.
---
Even if you cannot make it to all of these places to visit in Wayanad in 3 days, you will never regret planning a trip to this town in Kerala that is steeped in natural beauty and culture. It is best to have a healthy mix of attractions such as mountains, waterfalls, lakes and museums to "cover it all" without having to go everywhere.