Wayanad is located in a remote region of 'God's own country', Kerala. It is a Green Paradise on Earth where the weather is wonderful all year round. A diverse mix of places such as the Banasura Dam, Wayanad Wildlife Sanctuary, Edakkal Caves, Sulthan Bathery, and Soochipara Falls make Wayanad a must-visit for all couples. You can explore this charming hill station with your loved one by opting for our Wayanad tour packages for couples.
Couples must not miss out on Wayanad as a romantic retreat because of its beauty and tranquility. You can enjoy time together by enjoying romantic strolls in the verdant landscape, hiking along dense forests, walking through tea plantations, and going for a boat ride in the backwaters. Whether the vacation is for relaxing, spending time with each other, or exploring a new place with your loved one, Wayanad is the perfect holiday destination for all couples. You can customize our Wayanad tour packages for couples to fit your budget and travel needs.
Why do Indians love Wayanad for vacation?
Wayanad has a diverse collection of tourist attractions, including historic ruins, pilgrimage sites, tea plantations, picturesque mountains, pristine lakes, glittering waterfalls, and splendid sanctuaries. This combination is unmatched by any other tourist place in the country.
Home to several tribes, Wayanad helps provide an insight into their daily lives as well. It also provides ample opportunity for adventure sports like trekking, rock climbing, and camping. Moreover, its pleasant weather throughout the year is an added bonus for couples wishing to visit it.
Packages Overview
Wayanad is the perfect destination for couples looking for a romantic getaway. With its lush green hills, cascading waterfalls, and tranquil settings, Wayanad provides a beautiful backdrop for your romantic escapades together. In addition, our tailored Wayanad tour packages for couples allow you to experience the many attractions that Wayanad has to offer at your convenience.
From relaxing nature walks through sprawling tea gardens and trekking up majestic mountains, you can spend your vacation as you wish. You will have plenty of time to appreciate each other's company while we plan the entire trip for you.
Moreover, our Wayanad tour packages for couples include accommodations at some of the finest resorts in Wayanad and access to the best restaurants. That way, you can treat yourselves to delicious cuisine while admiring incredible views from your balcony.
Why book with us?
Wayanad, located in the southern part of Kerala, is an ideal weekend getaway for couples. Holidays DNA offers exclusive Wayanad tour packages for couples to explore this picturesque region. We have a list of the best hotels in Wayanad, and these are designed to suit all budgets. These packages include luxury stays and adventure activities that are perfect for newlyweds or long-time lovebirds.
With a range of customizable itineraries, couples can choose from romantic stays in luxurious resorts or rustic homestays nestled amidst nature's beauty. Couples can also opt for jungle safaris through the wildlife sanctuaries in Wayanad, bird-watching tours, and treks to the top of Chembra Peak.
For all those couples who seek relaxation, the spas in Wayanad offer traditional Ayurvedic treatments with a perfect blend of ancient healing methods and modern technology. Wayanad Tourism, a division of Holidays DNA, can also arrange for special activities like speed boating and hot-air ballooning.
Resort & Hotels options with Wayanad Tour Packages for Couples
There are 5-star and 4-star hotels, as well as budget hotels and jungle resorts, most of which offer couple packages. The Windflower Resorts and Spa, Tranquil Resorts, Vythiri Resorts, and Silver Woods are some of the most acclaimed resorts, especially for honeymooning couples, with options such as Candlelight dinner packages, private treehouse accommodations, and Romantico Villas available.
For the budget conscious, there are several other hotel and homestay options in Wayanad. The Kallat Hotels, Green Gates Resorts, and Countryside Stay provide a comfortable stay for couples with their well-equipped rooms and amenities.
Popular sightseeing places in Wayanad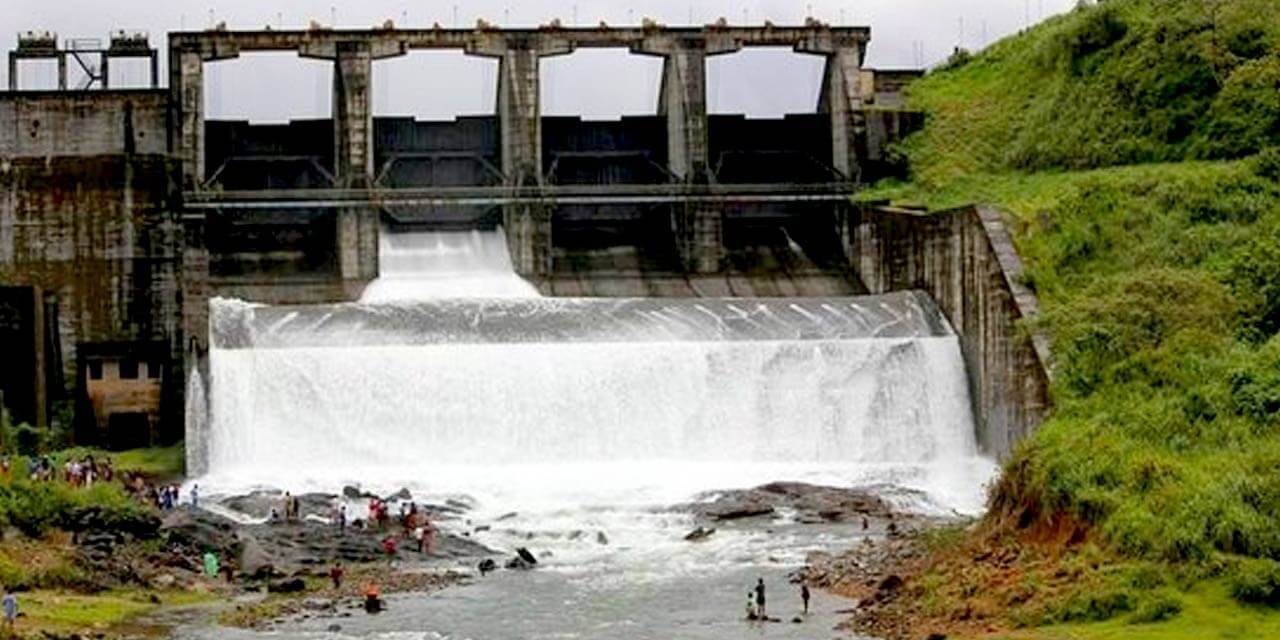 The Banasura dam is renowned for being the biggest earthen dam in India and the second largest in Asia. It is the perfect location for a picnic. You can have a blast zipping over the wide stretch of crystal-clear waters in a motor boat.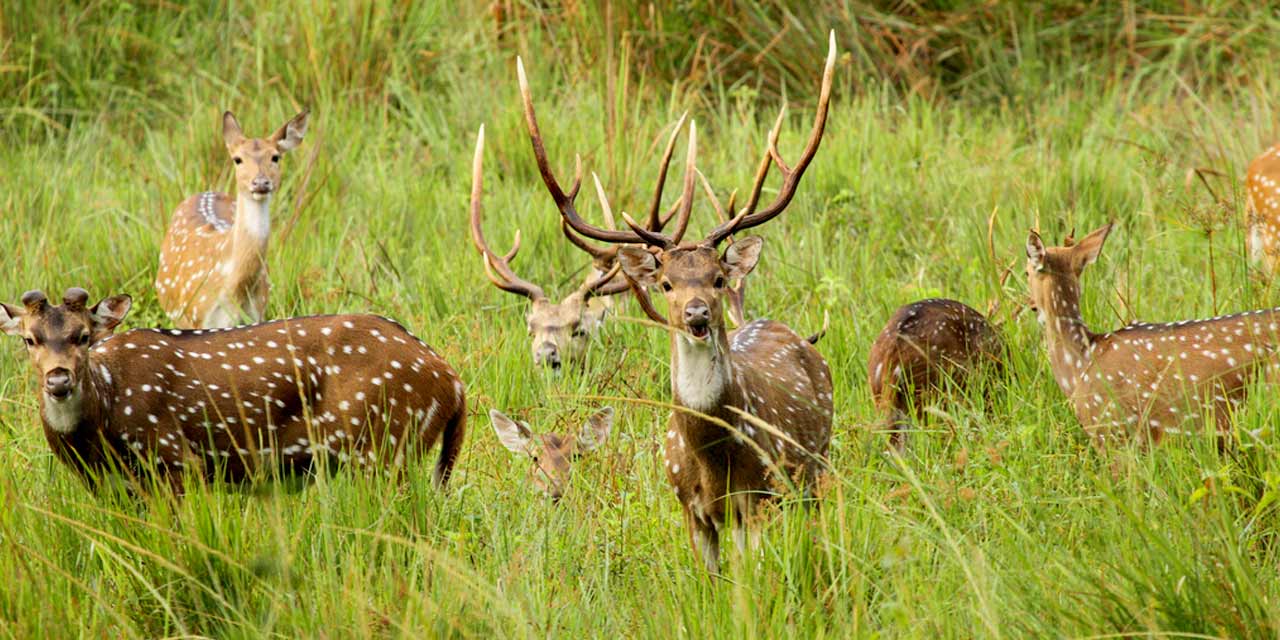 The largest reported population of Asian elephants and tigers can be found in this region. The sanctuary is accessible to people on foot from 7 AM to 5 PM throughout the year. But if you choose a safari, you can only go between 7 AM to 10 AM in the morning and again between 3 PM and 4:30 PM in the afternoon. Various categories of tourists have to pay different entrance fees.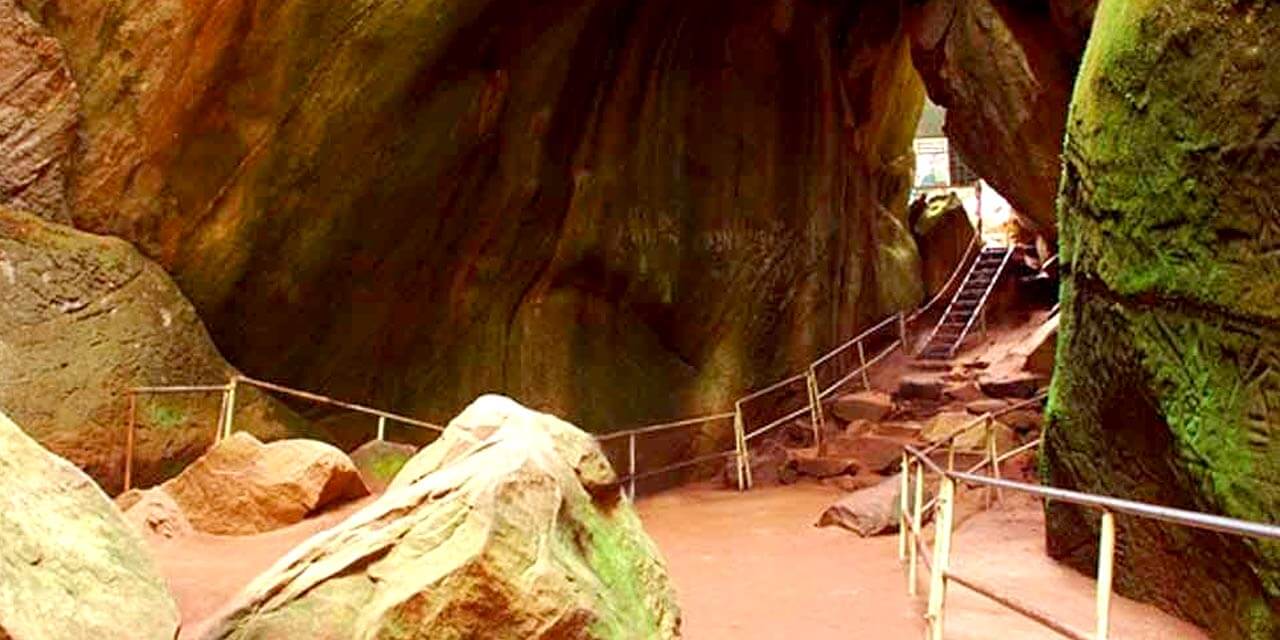 The Edakkal Caves, which are 10 kilometers from Sulthan Bathery, have taught historians a lot about the customs and way of life of our forefathers. To get to these caverns, one must hike up the magnificent Ambukuthi Hills. Many history fans and archaeology students who want to examine these tunnels visit these caves. The months of December through May are the most popular times to visit Edakkal Caves.
4. Sulthan Bathery
Sulthan Bathery is located at a 1000-meter elevation above sea level. The area is full of unique caves. The town's main draw is the 13th-century Jain temple. The Ganapati Temple, Mariamman Temple, and Ambalavayal Heritage Museum are further attractions.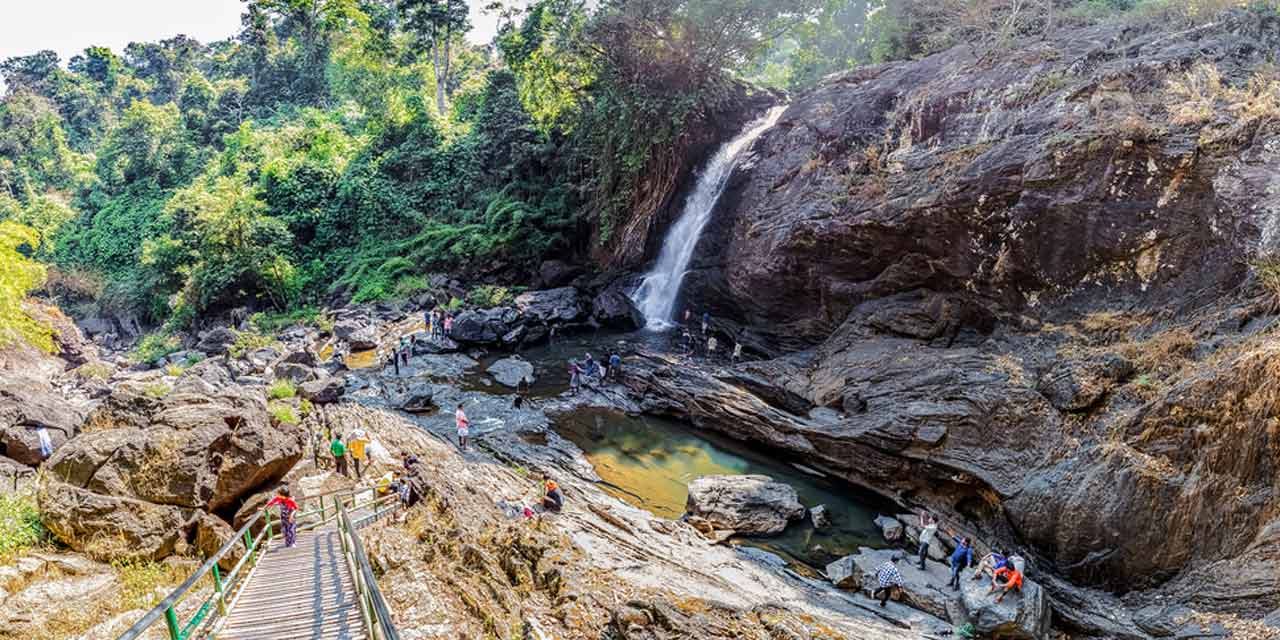 In Vellarimala, Wayanad, there is a magnificent three-tiered waterfall called Soochipara Falls. From Meppadi, one can go through some of Wayanad's best tea estates for around 15-20 minutes to get to Soochipara Falls. On the waterfall stretch that provides a breathtaking view of the mountains, there are numerous guesthouses and homestays to choose from as well.
Activities and Things to do in Wayanad
Wayanad is a beautiful hill station and an ideal destination for couples. There are plenty of activities that they can enjoy while exploring this beautiful place. These tourist activities in this green district can be enjoyed by couples.
For nature lovers, Wayanad also offers some amazing wildlife exploration and bird watching opportunities. Tourists can visit the Muthanga Wildlife Sanctuary to witness various species of animals in their natural habitat. The Pakshipathalam Bird Sanctuary is also a great place for birdwatchers, as you can find various rare species of birds here.
You can go on trekking to various peaks such as the Chembra peak, visit and book a romantic stay at Kurva island, try rowing or speed boating at the Banasura dam or Pookot lake. Couples can plan a romantic getaway at the various waterfalls that the district offers and much more.
The shopping scene must undoubtedly be explored. Tourists can visit popular shopping areas such as Santhi Pappadam in their search for local quality handicrafts and handloom items, and Easwaran Nanmboodiri if you are a fan of books and stationery. Alternatively, if you want to shop for more branded products, places such as The Focus Mall, Trident Arcade, and Dubai Shopping Centre are your go-to destinations. Indeed, there are some items such as Tea, Coffee, Spices, and local handicraft items that are a must-buy from Wayanad.
How to reach Wayanad
Wayanad is well-connected with various cities of the country by air, rail, and road. The closest airport to Wayanad is Calicut International Airport, which is situated approximately 65 kilometers away. Depending on availability, travelers can take direct or connecting flights to Calicut from several locations in Kerala as well as the rest of India. Local taxis are available at the airport for travel to Wayanad.
Wayanad is accessible from many regions of Kerala as well as Karnataka via a vast road network. Visitors can board KSRTC buses that frequently depart from surrounding cities, including Bangalore, Mysore, Kochi, Chennai, and Trivandrum, and travel up to Kozhikode.
The closest train station to Wayanad is Kozhikode. Frequent train service is available from Kozhikode to Trivandrum, Kochi, Chennai, and Bangalore on a regular basis. Upon reaching the station, passengers can board cabs or buses to take them to Wayanad.
---
Wayanad is the perfect destination for you to spend quality time with your loved one while taking a break from the stress of your professional and personal life. All the thrills and delights of hiking, bird watching, rock climbing, swimming in waterfalls, and campfires can be enjoyed in one location. Wayanad will exhilarate your travel senses by being the perfect romantic place to revitalize your relationship with your partner.
Our Wayanad tour packages for couples are tailor-made to suit all your needs. The experienced agents at Holidays DNA will ensure that you have a hassle-free trip while exploring all the beautiful tourist attractions of Wayanad. So, book one of our tour packages today and get ready for an unforgettable romantic experience with your partner in Wayanad.