Wayanad is an enchanting hill station in Kerala. It is situated at an altitude ranging between 700 to 2100 meters. Nestled in the Western Ghats, it is a prominent tourist destination surrounded by the beauty of nature and abundant wildlife. Our Wayanad 3 Nights / 4 Days Tour Packages provide a perfect blend of exploration, leisure, and relaxation to ensure your vacation will be full of unique experiences.
Being easily accessible from the adjacent and major Indian cities, Wayanad is a favorite weekend getaway. It also has numerous holidaying options befitting every interest of all types of travelers. From birdwatching to trekking, you will be spoiled for choice. A trip to Wayanad can be planned as a family vacation, a group excursion, or a honeymoon trip. We offer customized Wayanad 3 Nights / 4 Days Tour Packages for all types of vacation experiences.
Tour Packages Overview
Wayanad 3 Nights / 4 Days Tour Packages include an exotic combination of sightseeing, recreational activities, and accommodation. You can go around the misty hill station and enjoy the best of Wayanad with our packages. These value-for-money packages are transparent, flexible, and meticulously planned. Each package is handcrafted after discussing your interests and travel needs.
Right from ticket booking to sightseeing, our team will take care of all arrangements. A customized itinerary will be designed based on your requirements. We will also arrange a private car for you. It will be with you throughout your journey. You can request guided tours and nature walks. If you prefer to explore the hill station on your own, we can arrange for a rental bike as well.
We select the finest accommodations in Wayanad for you. From lavish hotels to eco-friendly stays set on sprawling grounds, you can opt for the accommodation that fits your budget and interests. You can indulge in a rejuvenating Ayurvedic massage, gym, spa, swimming pool, outdoor and indoor games, barbeque, and bonfire. These are arranged upon request.
You can also avail of baby care, senior citizen assistance, family rooms, romantic dinners, and special meals. Most hotels provide complimentary services like breakfast or welcome drinks on arrival.
Why Book with Us?
We at Holidays DNA make your Wayanad holiday experience memorable with our Wayanad 3 Nights / 4 Days Tour Packages. The packages are affordable and can be customized to meet your preferences and needs. We value your opinion and ensure you get the best of everything the hill town offers. You can choose from a wide range of activities to make the most out of your trip without worrying about any hidden costs or extra charges.
Our team is available round the clock to answer all queries related to your tour. We provide personalized packages with best-in-class offerings and services within your budget. Giving you a hassle-free experience is our priority, so we discuss your needs and make all arrangements accordingly. With Holidays DNA, you can be sure of having a memorable trip and creating beautiful memories that will last for a lifetime.
Resort & Hotels options with Wayanad 3 Nights / 4 Days Tour Packages
1. Fern Tree Resort: A 4-star plush accommodation, Fern Tree Resort is tucked away in the verdant hills of Wayanad. It is a little paradise for nature lovers and is renowned for its fine hospitality.
The spacious premises include a well-kept lawn, banquet hall, outdoor sports, a swimming pool, and a restaurant. Most rooms offer mountain and city views from the balcony. At Fern Tree Resort, you can make the most of your vacation with modern amenities and an attentive staff.
2. Mount Xanadu Resorts: Sitting atop the Cheengeri Hills, Mount Xanadu Resorts is a 4-star lavish hotel. It offers absolute relaxation and peace by blending luxurious offerings with a natural setting. The classic elegance of the rooms will mesmerize you.
Acquire some eye-catching hill, garden, and lake views from the balconies of the rooms. Top-notch luxury amenities and many activities are provided by their well-trained staff. You can enjoy some quality time in their pool or indulge in outdoor games like badminton and volleyball.
3. Pepper Trail: A 4-star gem, Pepper Trail stands on an expansive 200-acre colonial coffee plantation amidst the tropical rainforests. The 140-year-old colonial bungalow comprises heritage suites, plantation-styled villas, heritage pool villas, and tree houses. Its prime highlight is the 20-meter-deep natural water body.
You can experience its unparalleled luxury, explore the plantations, discover the exotic cuisine, and relax with a soothing Ayurvedic spa. You can opt for guided plantation tours to unearth the secrets of coffee, tea, and pepper cultivation.
Popular Sightseeing Places to Visit on Wayanad 3 Nights / 4 Days Tour Packages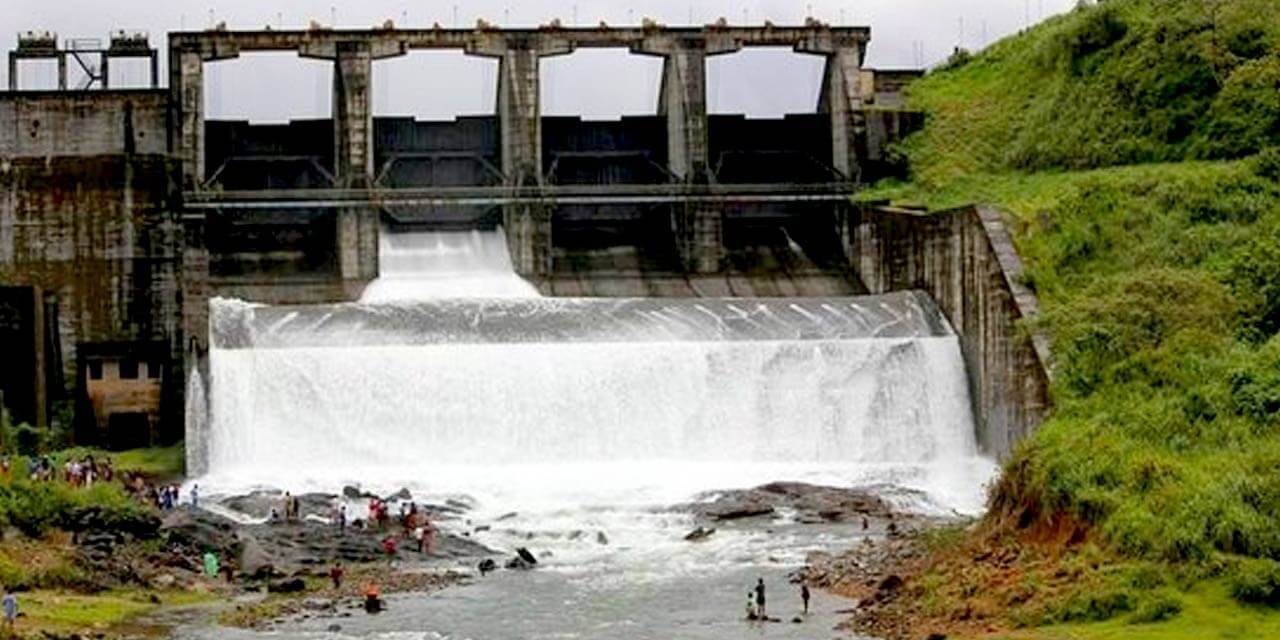 Built across the Karamanathodu River, Banasura Sagar Dam is the largest earth dam in India. It is also the 2nd largest of its kind in Asia. The extravagant dam has been built with boulders and stones. The vast expanse of the pristine waters dotted with tiny islands is a picturesque sight. Its backdrop of imposing green hills is a treat for the eyes.
You can organize a picnic with your friends and family. Take a lazy boat ride or indulge in a trekking expedition. Other activities you can enjoy include horse riding, speed boating, zip lining, and camel riding.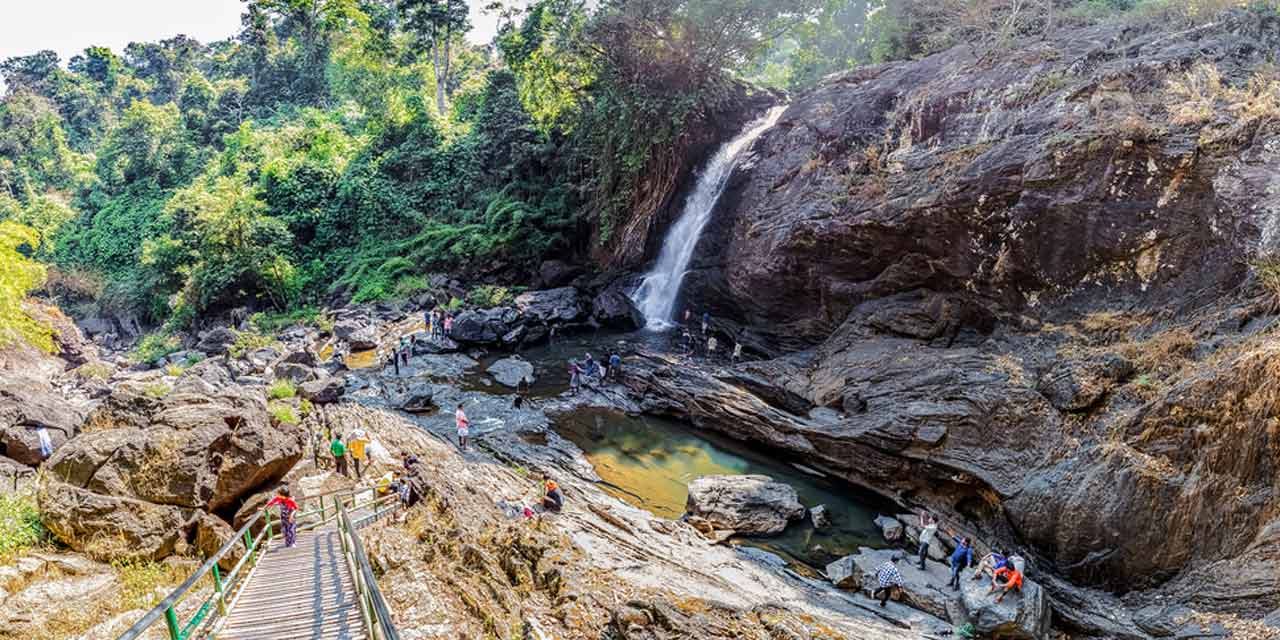 Soochipara Waterfalls is also called the Sentinel Rock Waterfalls. It is a three-layered waterfall that cascades down the rocks from about 200 m. Fringed by deciduous and evergreen forests, it is an ideal retreat for a tired soul. Enjoy mesmerizing vistas of the surrounding tea plantations.
The location is ideal for picnics. You have to take a 30-minute thrilling downward trek to reach the spot. You can get panoramic views from the tree-top house near the waterfall. You can enjoy sunset photography during the winter.
3. Phantom Rock
An offbeat place, Phantom Rock is tremendously appealing. People flock to witness the natural metamorphic rock formation resembling a human skull. It is also called the Cheengeri Mala and is a hotspot for trekkers and hikers.
You have to take a 10-minute trek through the surreal natural trail to reach the place. It has a height of 2600 meters. Surrounded by soothing greenery, it is ideal for peace and solitude. Its picture-perfect scenery will thrill nature lovers and photographers.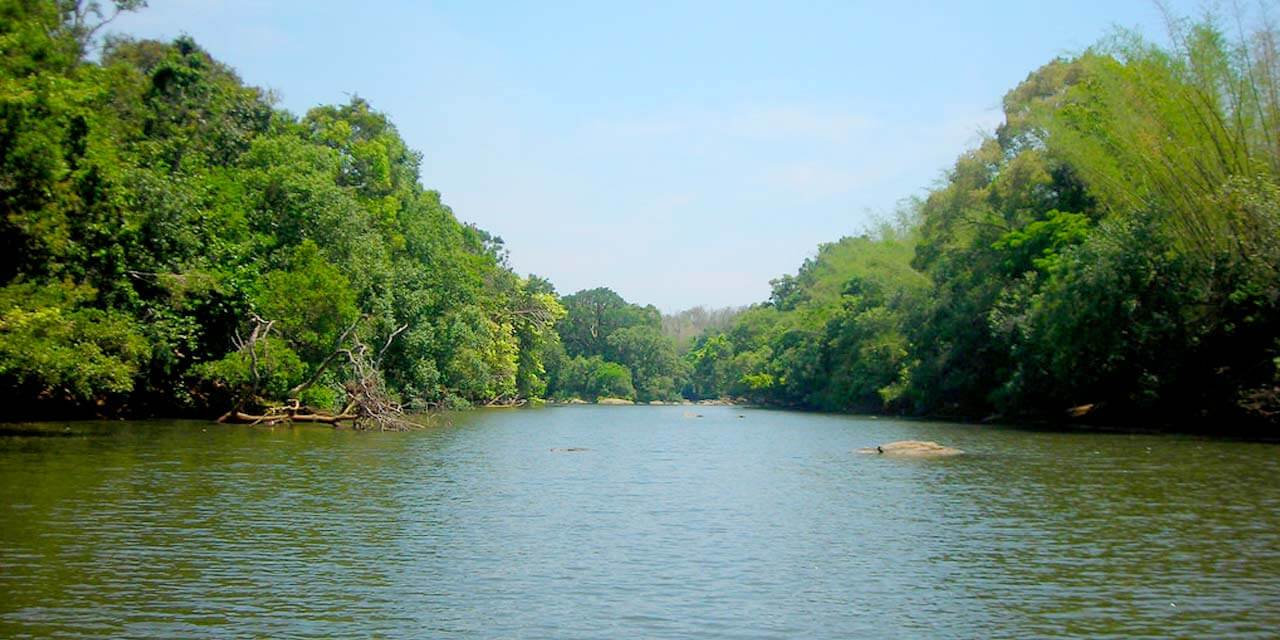 Kuruva Islands is a secluded 950-acre island formed by the tributaries of the mighty Kabini River. It is home to rare species of birds, butterflies, orchids, and herbs. You can enjoy boating in the river and witness the gorgeous landscape around you.
The place is perfect for birdwatching enthusiasts as well. Stroll through the winding trails and explore its lush vegetation. There are also cottages and watch towers from where you can have a splendid view of the entire region.
Activities & Things to Do on Wayanad 3 Nights / 4 Days Tour Packages
Wayanad, set amidst the mesmerizing beauty of the Western Ghats, offers multiple activities for you to enjoy. You can experience a wildlife jungle safari in Wayanad Wildlife Sanctuary In this bio-reserve, you can spot rare and endangered species of flora and fauna. At Kuruva Island, try your hands with bamboo rafting.
Boating in the Pookot or Pookode Lake is one of the top things to do. The thrilling 6-7 hours jungle trek in the dense Kalladi Forest is exhilarating. Do not miss a tea estate tour to watch the entire process of tea-making. Explore the night skies with cave camping in Chundale.
A trip to Wayanad is incomplete without shopping. You can head to the charming Santhi Pappadam market for adorable mementos and different types of handloom and handloom products. Dubai Shopping Center, Trident Market, The Focus Mall, Aiswarya Shopping Complex, and RP Mall are dynamic, vibrant, and lively, with options for sitting and eating.
You can experience local street shopping and test your bargaining skills in Easwaran Nanmboodiri. Uravu is a developmental organization dealing in rural and local handicrafts made out of bamboo.
You will get all globally branded luxurious items and electronic products at the shopping plazas. Get some of the best collections of antiques for yourself and your dear ones. You can buy bags, books, paper items, and stationery. Shop for exclusive handicrafts and fabric.
Other items for shopping include herbal plants, homemade chocolates, flavorful tea, pure honey, strong coffee, authentic spices, and artistic crockery. Ivory crafts, gold jewelry, and coconut shell crafts are also popular. Locally sourced products also comprise Eucalyptus oil, wooden utensils, dried fruits, pickles, and kitchen equipment.
---
Wayanad's beautiful landscapes, lush forests, and sprawling tea plantations make it an ideal destination for a relaxing holiday. With its charming hill stations, spectacular waterfalls, and ancient ruins, Wayanad is sure to mesmerize you on your 3 nights and 4 days tour.
Book Wayanad 3 Nights / 4 Days Tour Packages with Holidays DNA to comprehensively explore the hill town. We professionals will plan it to suit your timings and requirements. Our tailor-made approach helps you to focus on building memories with friendly assistance throughout your trip.