Wayanad is a popular tourist destination set amidst the beautiful green mountains of the Western Ghats. It is a serene hill station known for its natural beauty and is an ideal destination for families that yearn to make beautiful memories together. Booking our Wayanad family packages makes exploring the hill town fun and stress-free.
Wayanad offers a plethora of activities and experiences that are suitable for every family member. Our Wayanad family packages include sightseeing tours, visits to the many waterfalls in the region, bird-watching trips, nature walks, and exploring lush green plantations.
The Wayanad family packages by Holidays DNA include lots of sightseeing and enthralling activities. You can take a relaxing walk through the sprawling spice plantations. Adventure seekers can enjoy adventurous activities like trekking, safari, and ziplining with family. The Wayanad family packages include visits to spectacular places like Edakkal Caves, Pookode Lake, and Chembra Peak. You can also explore the artisan village, Kuruva Island, and Thirunelli Temple with your family.
Why do Indians love Wayanad for vacation?
Wayanad turns into true magical beauty during winter as you can see trees in full bloom, the flowers blossom, and greenery everywhere, making it the best place to visit with family.
The hill town offers fun activities like nature walks in tea estates and trekking the beautiful hills. You can also try your hands on the adventurous zipline that is open to adults and children.
Wildlife Safari is a must to enjoy activity here as it provides an unforgettable experience with frequent sightings of free-ranging wildlife like herds of elephants, guars, deer, and monkeys. For an adrenaline-pumping experience, you can go rafting in the river and try other adventure sports.
Packages Overview
Wayanad Family Package by Holidays DNA is ideal for family holidays. The package offers a range of unforgettable experiences, both in and out of Wayanad. From exploring local attractions to spending time at the beach, there's something to suit everyone.
The package includes accommodation in one of Wayand's many luxury hotels, plus meals and special activities throughout your stay. Our team shares a list of the best hotels in Wayanad so that you can pick one as per your preference. You can explore the city with our knowledgeable guides or take part in optional excursions such as snorkeling, sailing, or fishing trips.
As part of the package, you will get a chance to discover Wayanad's unique culture and its iconic landscapes. From visiting historical sites to visiting tea plantations and spice gardens, you can make sure that your family holiday will be an unforgettable experience. At Holidays DNA, we believe that it is important to relax during your holiday, so you can also opt for spa and massage treatments in Wayanad.
Why book with us?
People come to Wayanad for its breathtaking beauty, serene atmosphere, and wide range of attractions. Holidays DNA offers the most comprehensive Wayanad family packages that guarantee an unforgettable holiday experience for all members of your family. We understand every family has different requirements and expectations, which is why our packages are designed with utmost care. We strive to meet each one's individual needs.
Our highly-trained travel experts will assist you in choosing the best package for your family, depending on your budget and preferences. Whether you are looking for a rural retreat or a luxurious stay, we have something that fits your budget. You can also customize your package by adding special services for kids and senior citizens. Our tour packages include accommodation in comfortable hotels, sightseeing tours in private vehicles, and many activities to keep you entertained.
Resort and Hotel Options with Wayanad Family Packages
Wayanad offers various accommodation options catering to different preferences and budgets. These include homestays, farm stays, boutique resorts, city hotels, wellness, experiential hotels, and resorts.
The popular resorts here offer modern amenities and a wide variety of fun activities for kids. Many hotels provide spacious rooms for families of all sizes. They also offer a gaming zone for families to play together with a family-friendly swimming pool.
The best accommodation depends on the activities you want to pursue. The best location to pick for shopping would be Kalpetta. Meppadi can be an ideal choice where culture, heritage, and natural biodiversity can be experienced.
The best hotels in Wayanad are Arayal Luxury Resort, LakeRose Wayanad Resort, GReaT Trails Wayanad By GRT Hotels, and Sterling Wayanad. Other options are Treetops Wayanad, Windflower Resorts & Spa, Uravu Resort, and Tranquil Homes.
Popular Sightseeing Places in Wayanad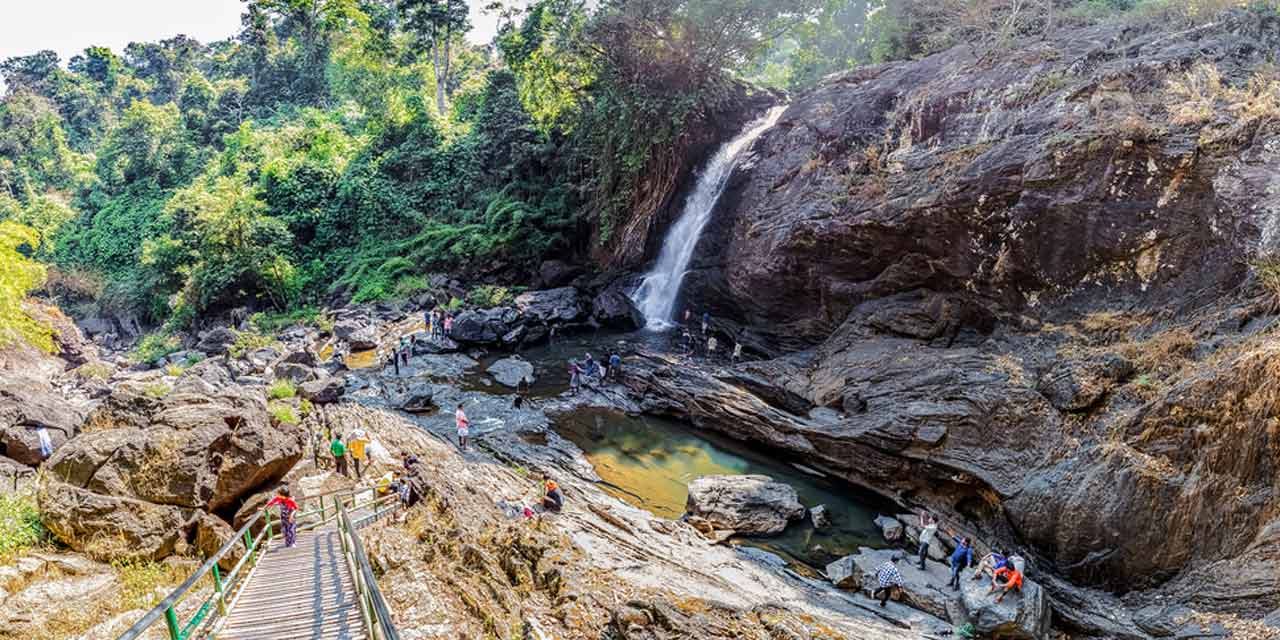 Soochipara Falls is a three-tiered waterfall that is surrounded by deciduous, evergreen, and montane forests. The route to the fall is filled with scenic views of some of the best tea estates. The waterfall is 200 meters high and has a cliff face where you can go rock climbing.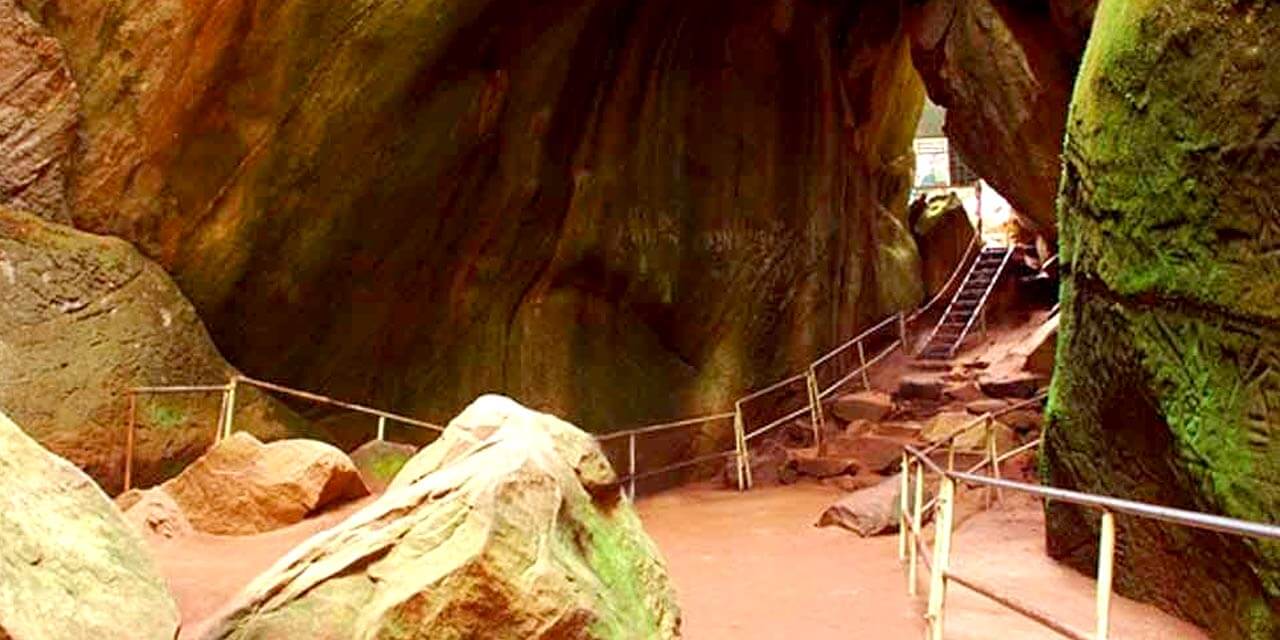 Edakkal Caves are two caves located at Edakkal in Wayanad, Kerala. The caves are of historical and archaeological significance as they have rare stone-age carvings of human and animal figures, tools used, and unknown symbols. It is located at an elevation of 1200 meters above sea level. The trek to the cave is steep, or you can also take jeeps arranged.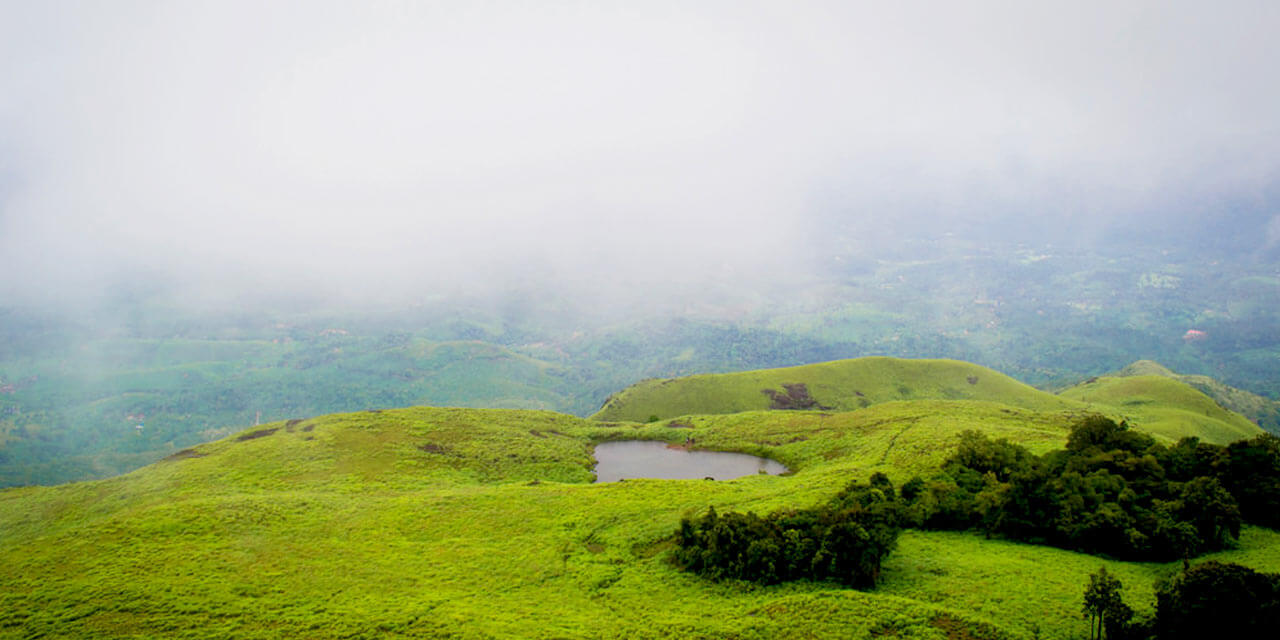 Chembra peak is the highest peak in the Wayanad hills that offers a breathtaking view of rare flora and fauna. It has an elevation of 2,100 m above sea level, making it one of the highest peaks in the Western Ghats. The peak is accessible by foot from the town of Meppadi. The route consists of a heart-shaped lake, waterfalls, and lush greenery. You can go on a trek, but prior permission from the local administration is needed.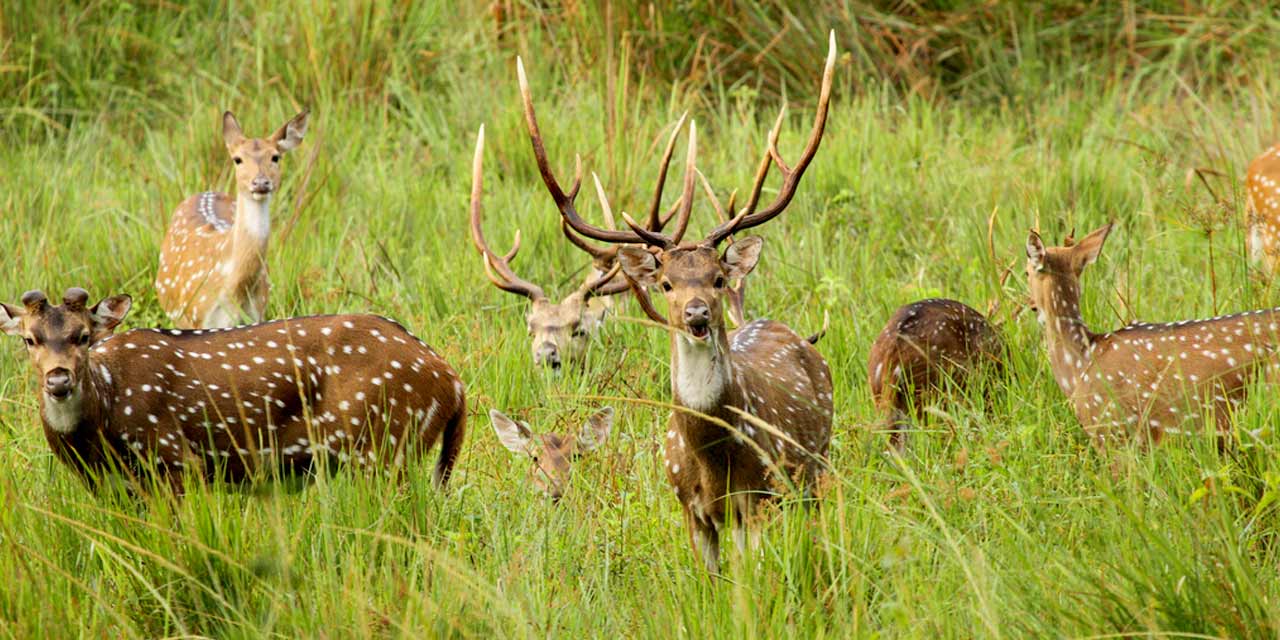 Wayanad Wildlife Sanctuary is the second-largest wildlife sanctuary located in Wayanad. It is an important eco-tourism destination in Kerala, covering 344 square kilometers of area. The sanctuary contains beautiful deciduous teak forests with pastures of the west-coast semi-evergreen trees. It is popular for holding one of the largest populations of tigers in India. Other varieties of animals are gaur, Asian elephant, deer, tiger, and elephant. You can enjoy elephant rides here with your family.
Activities & Things to do in Wayanad
Wayanad offers a variety of activities and things to do for the entire family. From exciting adventure sports such as trekking, rappelling, rock climbing, and zip lining to more laid-back activities like bird watching and exploring nature trails, Wayanad has something for everyone.
If you are looking for some thrills with your family, try out some water sports available in Wayanad. You can also go bamboo rafting at Kuruva Dweep or enjoy boating at Banasura Sagar Dam. You can also go kayaking and angling at the Vythiri Resort or explore Pookot Lake, a natural freshwater lake in Vythiri.
Wayanad is known for its pure honey, tea, and Wayanadan Pepper. You can also buy many artifacts created by the tribes or local people here. If you prefer sightseeing and exploring the local culture, then take a trip to Ambalavayal Heritage Museum. You will get an insight into the cultural heritage of Wayanad.
There are many local handicraft items that you can take as a souvenir of the trip. They include ivory and coconut shell craft, Aranmula mirrors, ceramics, and bamboo. These handcrafted items reflect the traditions and culture of Wayanad.
How to reach Wayanad
Wayanad is well-connected to other cities in India by air, rail, and road. The network of roads is connected to major cities by daily public and private buses. Interstate buses are also available from other primary cities. You can also travel by private car or rental cabs with your family to explore the city.
Wayanad is not directly connected by rail, but the closest railway station is Kozhikode which is 110 km. You can take a train till here and then travel by road to Wayanad. The nearest airport to Wayanad is Calicut International Airport which is located around 65 km away. You can book a private cab from the airport to the hill station.
---
The beauty of Wayanad amidst the mist-laden mountains and lush paddy fields stretching to the horizon is the ideal place to escape from noisy city life. It offers an excellent opportunity to revitalize your life and relationship with your family. The enchanting backwaters, panoramic hill stations, wildlife, and waterfalls will all give your family a memorable experience in their lifetime.
Wayanad family packages from Holidays DNA will help you to make the most of your holiday in this delightful hill station. We provide you with comfortable accommodations, private cabs, and sightseeing trips. With these packages, your family can enjoy an unforgettable holiday in this beautiful hill station with ease and comfort.
We make your trip comfortable and hassle-free by managing local transportation and other arrangements. Our Wayanad family packages offer you the best of the hill station, including comfortable accommodation at affordable prices. We ensure that our family packages make your trip a memorable experience for all of you. You can relax and enjoy the beauty of nature while having fun with your family.