Amid the beautiful green mountains of the Western Ghats and surrounded by the natural beauty of the majestic scenic valley, Wayanad is a popular tourist destination in South India. It is a great place to spend time relaxing with your friends and family. You can book our Wayanad tour packages to explore this charming paradise.
Wayanad is a green paradise and is the only plateau in Kerala on the southern tip of the Deccan Plateau. It is an ideal destination as it caters to various themes such as adventures, spirituality, serenity, and history. You can take a refreshing walk through the sprawling spice plantations or enjoy adventurous activities from trekking to safari and zip lines.
Wayanad has a lot to offer its visitors, from taking part in adventurous activities like trekking and rock climbing to visiting ancient temples, caves, and waterfalls. There are many places of interest in Wayanad that you can see, such as the Edakkal Caves, Pookode Lake, and Soochipara Falls. You can choose from various options of Wayanad tour packages according to your taste.
Why do Indians love Wayanad for Vacation?
Wayanad becomes a true paradise during winter, the best time to visit, as you can see the blossoming flowers and greenery everywhere. Wayanad has something for everyone - from guided tours to camping trips in forests and plantations. It offers various activities for all types of travelers, including adventure seekers.
The district is renowned for its trekking trails, safaris in the wildlife sanctuaries, boat rides in the serene lakes, and even motorbiking. The hill stations of Vythiri and Lakkidi are popular tourist spots here too. The local cuisine of Wayanad is another draw, with an abundance of spices, vegetables, and coconut curries.
Packages Overview
The misty hills, lush green vegetation, and beautiful waterfalls make Wayanad genuinely captivating. Wayanad is a paradise for nature lovers, trekkers, adventurers, and those seeking peace away from city life. Our Wayanad tour packages offer you a unique opportunity to explore this enchanting land and experience its beauty.
There are plenty of options available when selecting Wayanad tour packages. The accommodations in Wayanad range from budget-friendly trips to luxurious holiday experiences. You can stay at luxury resorts with fine dining and leisure activities or stay in comfortable homestays with traditional cuisine.
Wayanad tour packages by Holidays DNA include exciting activities and sightseeing such as trekking to Wayanad wildlife sanctuary, enjoying the natural beauty of Edakkal caves, visiting the ancient temples in Kalpetta, exploring the lush green tea estates, or simply lounging around in Vythiri.
Why Book with us?
Booking Wayanad tour packages with Holidays DNA is the perfect solution for your holiday planning needs. Our comprehensive packages allow you to explore Wayanad without burning a hole in your pocket. From instant hotel bookings to customized packages, we have it all covered for you.
Our Wayanad travel packages are designed keeping in mind the diverse interests of different kinds of travelers. So whether you are an adventure enthusiast who wants to explore the wild side of this destination or someone looking forward to a peaceful family vacation, we have just the right package for everyone.
Apart from providing excellent deals on accommodations and sightseeing tours, our team also assists in ticket bookings. So you have to choose the package that best suits your needs, and we will take care of the rest.
Resort & Hotels options with our Wayanad Tour Packages
Wayanad offers various accommodation options that range from homestays to farm stays, resorts, and spas. The choice of stay depends on your trip's itinerary and the activities you want to pursue. To get the maximum natural experience, you can opt for farm stays and homestays.
Wayanad is home to some of the best boutique resorts in India, so if you are looking for luxury and comfort, then Wayanad has something special to offer. Resorts like Vythiri Resort, Wayanad Magic Woods, and The Windflower Resort & Spa provide excellent services with modern amenities that will make your Wayanad tour memorable. Wayanad Tourism, a division of Holidays DNA, has carefully handpicked some of the best accommodations around Wayanad, and our packages include stays in all these properties.
Popular Sightseeing Places in Wayanad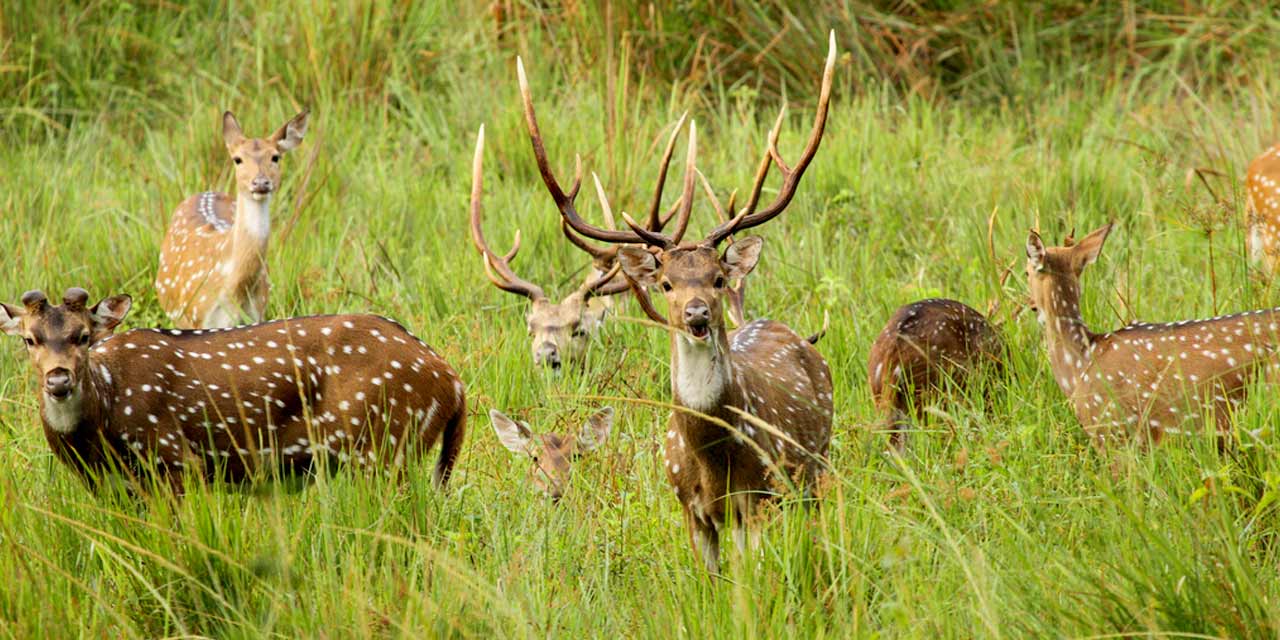 Wayanad Wildlife Sanctuary is the region's second-largest wildlife sanctuary located in Wayanad, with four hill ranges: Sulthan Bathery, Muthanga, Kurichiat, and Tholpetty. The sanctuary has amazing deciduous teak forests with pastures of the west-coast semi-evergreen trees. It is popular for holding one of India's largest populations of tigers. Other varieties of animals are Asian elephant, Gaur, Deer, and Elephant. In addition, you can enjoy elephant rides here.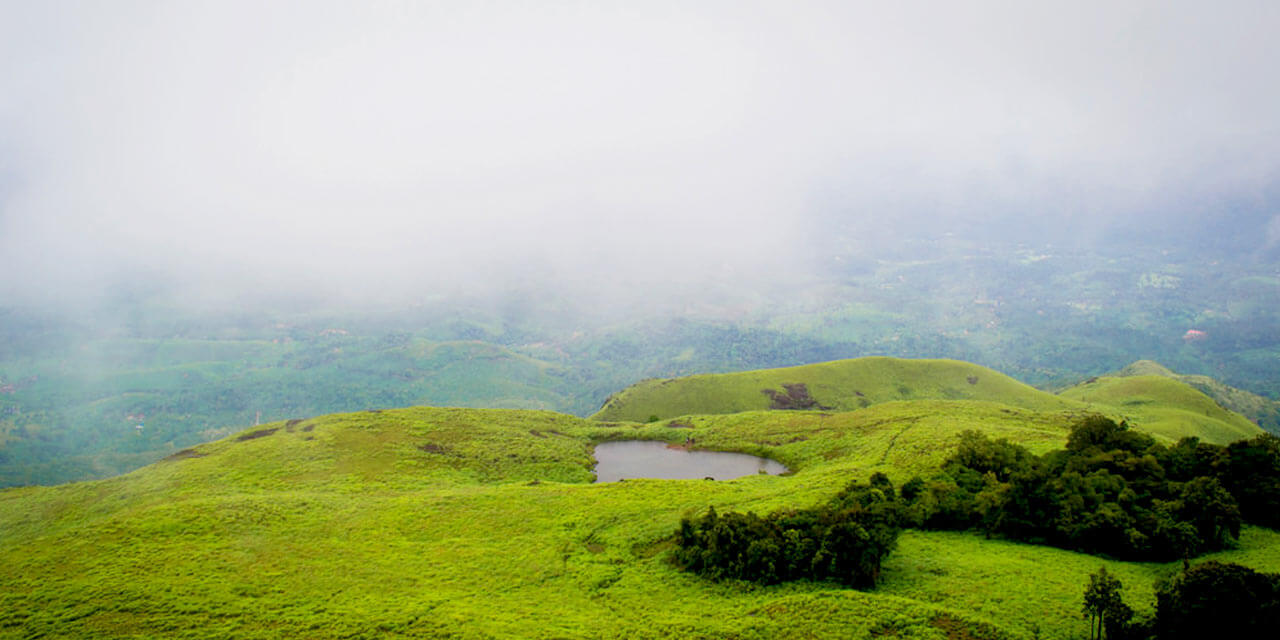 Chembra Peak is one of the highest peaks in Wayanad, located at the height of 2300 m above sea level. The peak is surrounded by the lush green forests and tea estates of Wayanad and offers breathtaking views of the Western Ghats. It can be reached either via trekking or jeep safari from nearby towns.
There are several trails that wind through the dense forest, offering an adventurous experience for trekkers. The peak also provides stunning views of various peaks like Banasura, Karalad, and Vythiri, which makes it perfect for photography enthusiasts. One can also explore the many temples and caves located in the surrounding areas.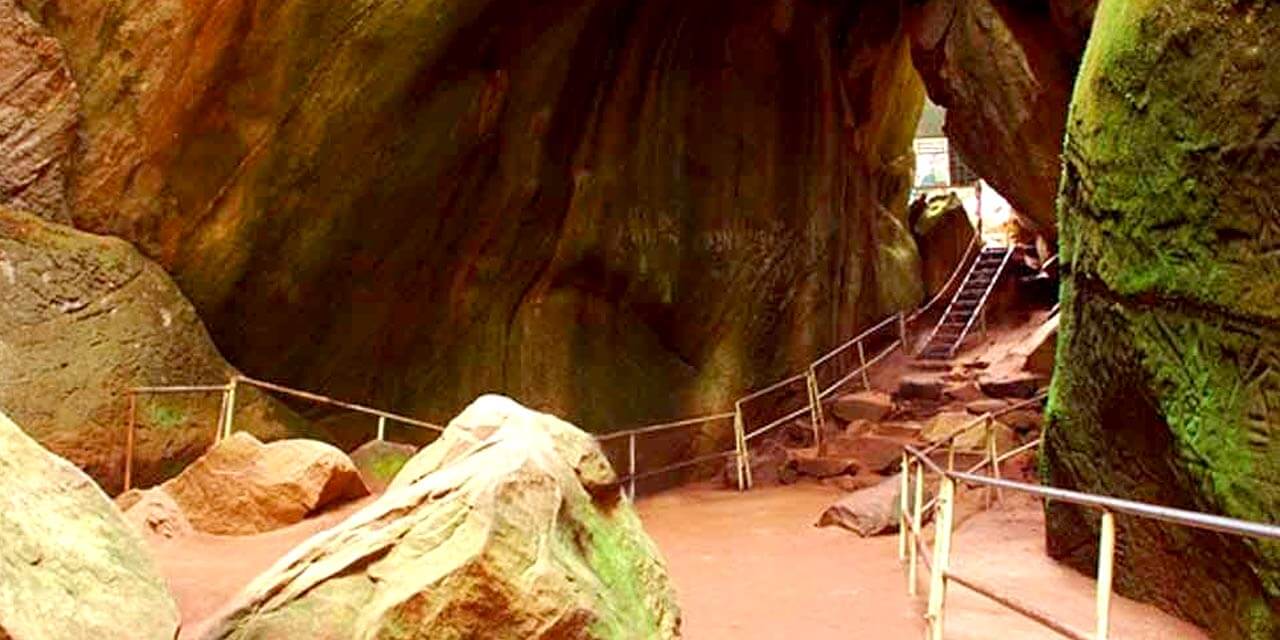 Edakkal Caves are two ancient caves located at Edakkal in Wayanad. They are of historical and archaeological significance. The caves have rare stone-age carvings of human and animal figures. The oldest carvings in the caves date back to 6000 BC. The cave complex is situated on Ambukuthi hill and is 1000 meters above sea level.
The Edakkal Caves are believed to have been inhabited by prehistoric humans during various phases of history. The walls also bear inscriptions in Tamil Brahmi script, an early form of written language used in Tamil Nadu between the 4th century BCE and the 5th century CE.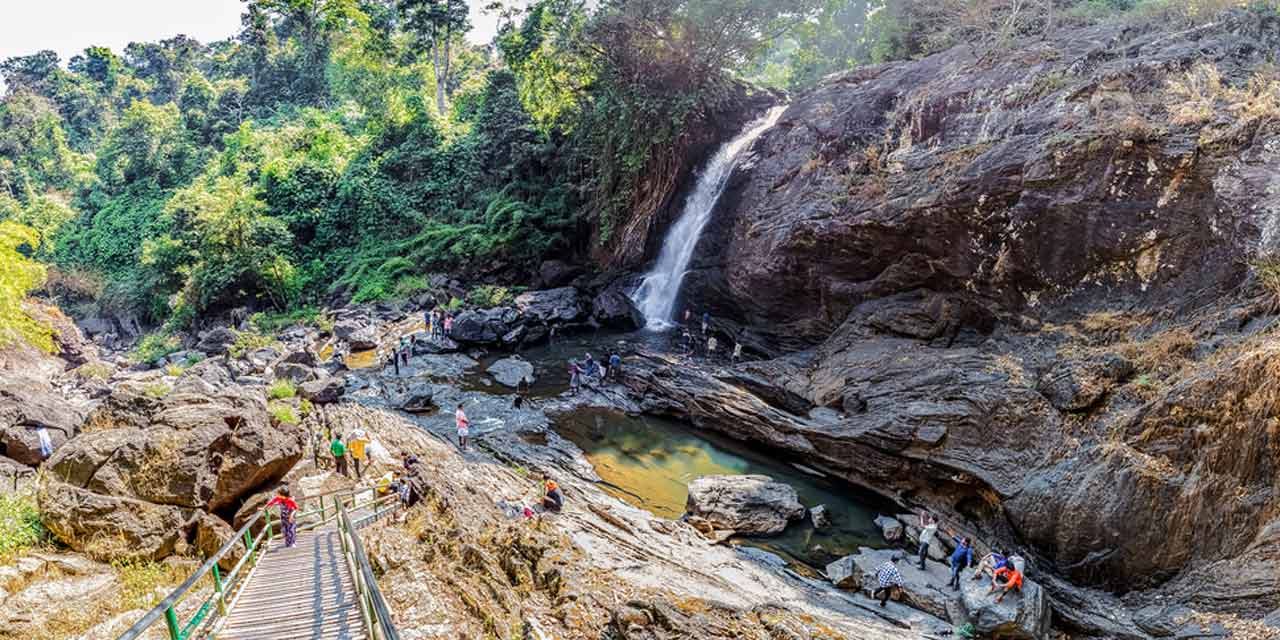 Soochipara Falls is a splendid three-tiered waterfall surrounded by lush deciduous, evergreen, and montane forests. The route to the fall is filled with scenic views of the region's best tea estates. The waterfall is 200 meters high and is popular for rock climbing. It is one of the best places for enthralling adventure sports and fun trekking. The amazing view of the waterfall from the top, which provides a panoramic view of the tea estates around, makes it an unforgettable experience. You can also enjoy swimming and fishing in the lake near Soochipara Falls.
5. Sulthan Bathery
Sulthan Bathery is a town in Wayanad that gets its name from the ancient Bathery Jain Temple, used as an ammunition battery by Tipu Sultan's army in the 1700s. It is famous for its ancient Jain temple that dates back to the 13th century. It consists of Mariyamman temple, Wayanad Heritage Museum, scenic hotspots like Neelimala viewpoint, Chethalayam falls, and the Wayanad wildlife sanctuary.
Activities and things to do in Wayanad
Wayanad is a paradise for nature lovers and adventure seekers. There are numerous activities to enjoy while visiting this fascinating place.
With its lush green hills, dense forests, and stunning waterfalls, Wayanad offers many exciting trekking routes for both novice and experienced trekkers. The region is also home to several wildlife sanctuaries, which offer plenty of opportunities for wildlife viewing. You can also go for easy walks along the trails or more challenging hikes up mountains like Chembra Peak or Banasura Hill.
You can enjoy boating at Banasura Sagar Dam or explore Wayanad Wildlife Sanctuary and the Edakkal Caves. Bamboo rafting at Kuruva Dweep is another exciting activity to enjoy. Wayanad has a rich cultural heritage that can be experienced through its temples, churches, and other historical sites.
There are many traditional festivals in the area that offer insight into local customs and beliefs. The Chembra Festival is one of the most popular events in Wayanad and features tribal art forms like music and dance performances from around the region.
Wayanad is known for its tea, pure honey, and Wayanadan Pepper. You can also shop for artifacts created by the tribes, including authentic and detailed jewelry crafted by the locals. Nature lovers can stroll through the tea plantations and witness their production process. You can then buy those high-quality and diverse varieties of tea and coffee from the plantations themselves.
How to reach Wayanad
There are several ways to reach Wayanad from all over India. The nearest airport to Wayanad is the Calicut International Airport, located at a distance of 100 kilometers from Wayanad. You can take a cab or private car to the hill station.
The nearest railway station is located in Kozhikode, which is about 100 kilometers away from Wayanad. There are regular trains connecting it with major cities like Delhi, Mumbai, Kolkata, Chennai, and Bangalore.
If you prefer bus travel, there are daily bus services operated by private and government transport services between Wayanad and other cities like Mysore, Bangalore, Kochi, Thiruvananthapuram, Hyderabad, and Chennai.
---
The natural beauty of Wayanad is surreal. It is the ideal place to escape from noisy city life. The lush paddy fields stretching to the horizon will soothe your senses. It is a perfect place to make memorable memories that will last you a lifetime.
Our Wayanad tour packages provide travelers with a unique experience. We ensure that our travelers experience the culture, cuisine, beauty, and hospitality. In addition, we make sure you have a great time exploring this picturesque destination's magical landscapes and serene nature.
So book your Wayanad tour package now with us and discover the majestic beauty of the hill station. We take care you will have an unforgettable journey as you explore the hidden gems of this beautiful place.