Tucked away in the lush mountains of the Western Ghats, Wayanad is an ideal honeymoon destination in Kerala. Its pristine landscape entices every honeymooner. The hill station is well-known for its wildlife reserves, spice plantations, peaceful ambiance, and adventures. Wayanad Honeymoon Packages offer you a chance to explore the tranquil paradise with your better half.
Wayanad is a great romantic spot for newlyweds. It provides a refreshing break from the hustle and bustle of city life. You can also beat the stress from the wedding. It also offers a wonderful option to ignite love. You can travel to Wayanad any time of the year for its amicable weather.
Wayanad Honeymoon Packages from Holidays DNA provide myriad options for lodging, several thrilling recreational facilities, and tranquillity await your arrival to the hill town. You can be mesmerized by the vibrant biodiversity. There is much to experience in Wayanad. Go for nature trails and explore the verdant forests. Explore the historical caves and view the waterfalls. Besides, you can taste the delectable local cuisine and shop for striking souvenirs.
Why do Indians love Wayanad for vacation?
Dotted with forests and high-altitude areas, Wayanad is a welcome break from the concrete jungles of the cities. Its raw and wild beauty entices exhausted souls. The scenic vistas, picturesque flowing streams, and splendid environs offer a great start to the newly married.
You can visit the iconic attractions and landmarks of the hill town to explore the local culture. Trek to the several vantage points across the hill station to witness astounding vistas. You can even unleash your adventurous side while getting stunned by the diverse flora and fauna.
You will even admire the culture and heritage of the place. In this tranquil and rustic town, you can spend quality time. A honeymoon trip to Wayanad can be easily planned as it is well-connected to the region's major cities.
Packages Overview
Wayanad honeymoon packages are designed to provide couples a romantic, peaceful, and beautiful time together. It is a heavenly region known for its endless greenery, lush tea plantations, and breathtaking hills.
Wayanad has everything special that makes it perfect for honeymooners looking for an intimate getaway that offers mesmerizing views, exciting experiences, and plenty of opportunities for relaxation.
Wayanad honeymoon packages by Holidays DNA offer an array of activities to keep you entertained during your stay. All arrangements are taken care of, including accommodation, food, sightseeing tours, local attractions, and activities. Couples can enjoy activities such as trekking, bird watching, plantation visits, boating, and camping in the wilds of Wayanad.
Why Book with us?
Booking Wayanad honeymoon packages with Holidays DNA is the perfect way to start your lives together as newlyweds. Our packages offer you access to some of the best local attractions, activities, and sightseeing opportunities. We can customize packages according to each couple's specific needs and preferences, so you get the best out of their honeymoon experience.
We provide exclusive accommodation options in Wayanad, such as resorts, hotels, and homestays located near popular tourist destinations in Wayanad. All our accommodation partners offer world-class amenities coupled with warm hospitality and services, making sure you have a comfortable stay during your vacation at the hill station.
Resort & Hotels options with our Wayanad Honeymoon Packages
In Wayanad, you can acquire decent accommodation in homestays and budget hotels. You can even stay in five-star or seven-star luxurious resorts to avail ultra-modern facilities. From lavish villas to homestays with epic mountain views, you can choose the perfect accommodation for your needs.
Wayanad Honeymoon Packages include details of the best resorts and hotels in the region. You can stay at Club Mahindra, Vythiri Village Resort, Country Roads Rainforest Resort, and The Woods Resorts. All these resorts in Wayanad have comfortable rooms with modern amenities for a peaceful stay. They also offer interesting activities like trekking, bird watching, cycling tours, and rafting to keep your honeymoon fun-filled and exciting.
Depending upon your interest, they can also arrange for sightseeing, a day's picnic, fishing in a nearby lake, a candlelight dinner with complimentary wine, and room service. You can even indulge in guided birdwatching tours, water sports, sailing in the hotel houseboat, world-class dining, soaking in the infinity pool, and relaxing spa massages. You can choose the perfect one for an exemplary stay against a kaleidoscopic background.
Popular Sightseeing Places in Wayanad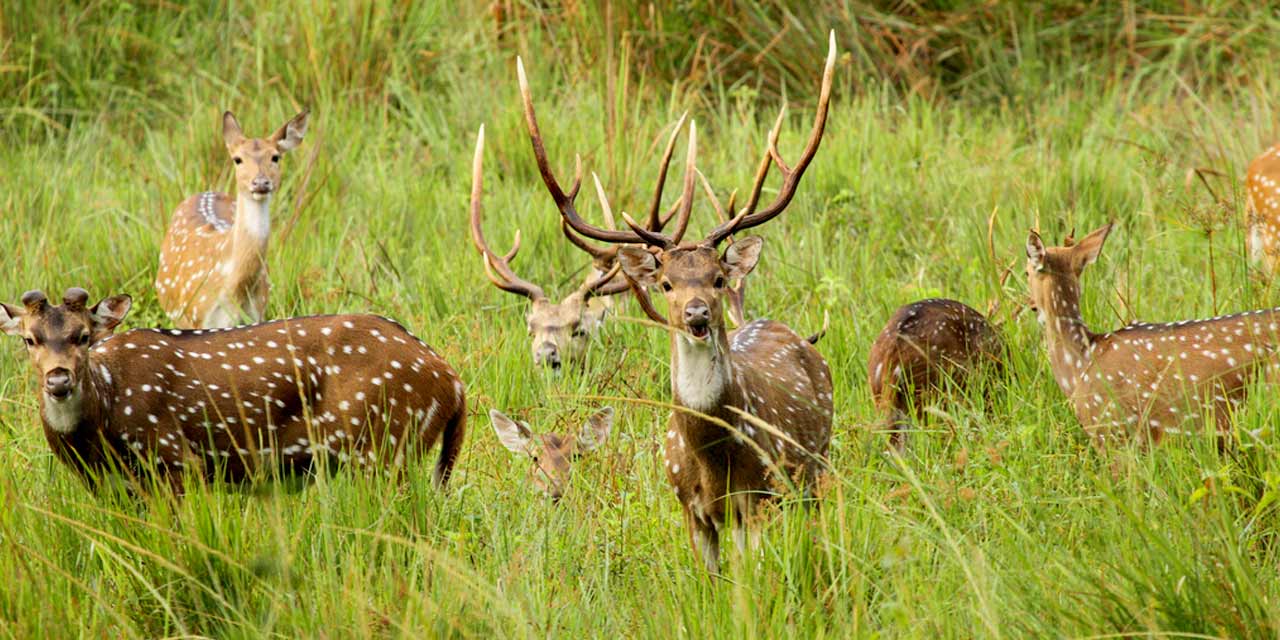 Wayanad Wildlife Sanctuary is the world's 8th biodiversity hotspot. You can learn about wildlife conservation at this natural site. Nature lovers can witness hilly terrains interspersed with dense valleys.
You can take a jungle safari and encounter rare and endangered species of wildlife. Spot Asian Elephants, tigers, leopards, cats, Sambar deer, wild dogs, mongooses, wild boars, gaur, sloth bears, Indian pangolin, jungle cats, and leopard cats.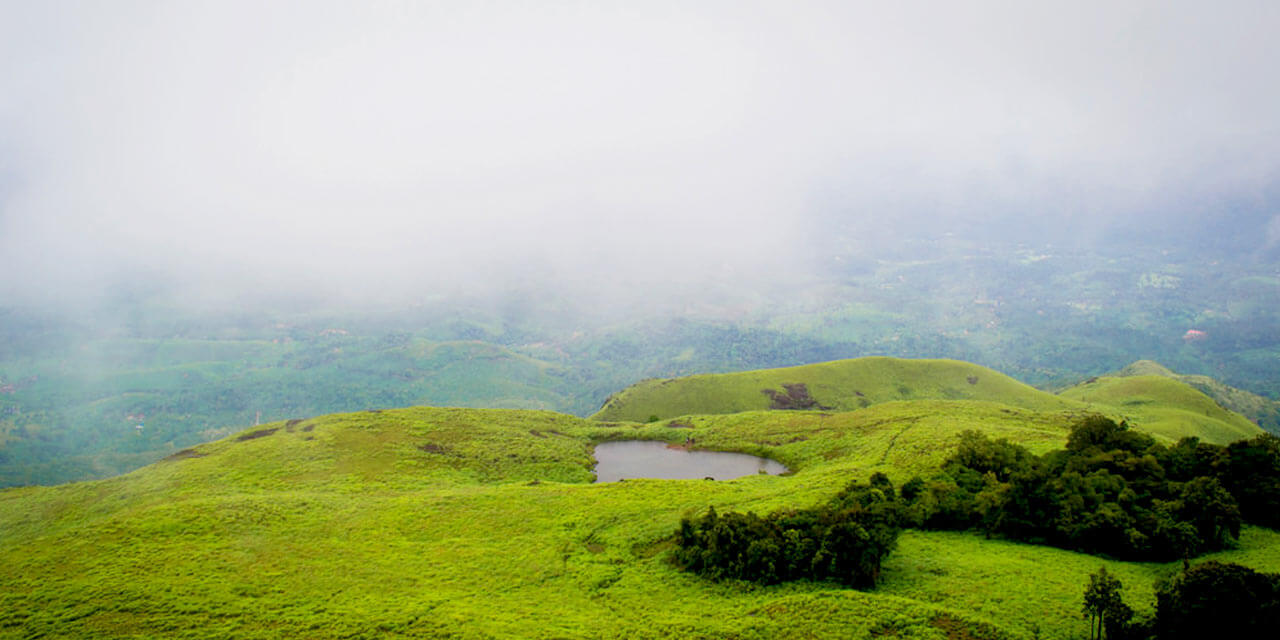 The 2,100 meters high Chembra Peak is definitely worth your visit. You can take a full-day trek to reach its summit. From the top, you can immerse yourself in the astounding vistas of the rare flora and fauna.
Hiking through the lush tea estates with your partner is a fun experience. Moreover, you can witness the beauty of the famous heart-shaped lake and the splendid beauty of the Banasura Sagar Dam.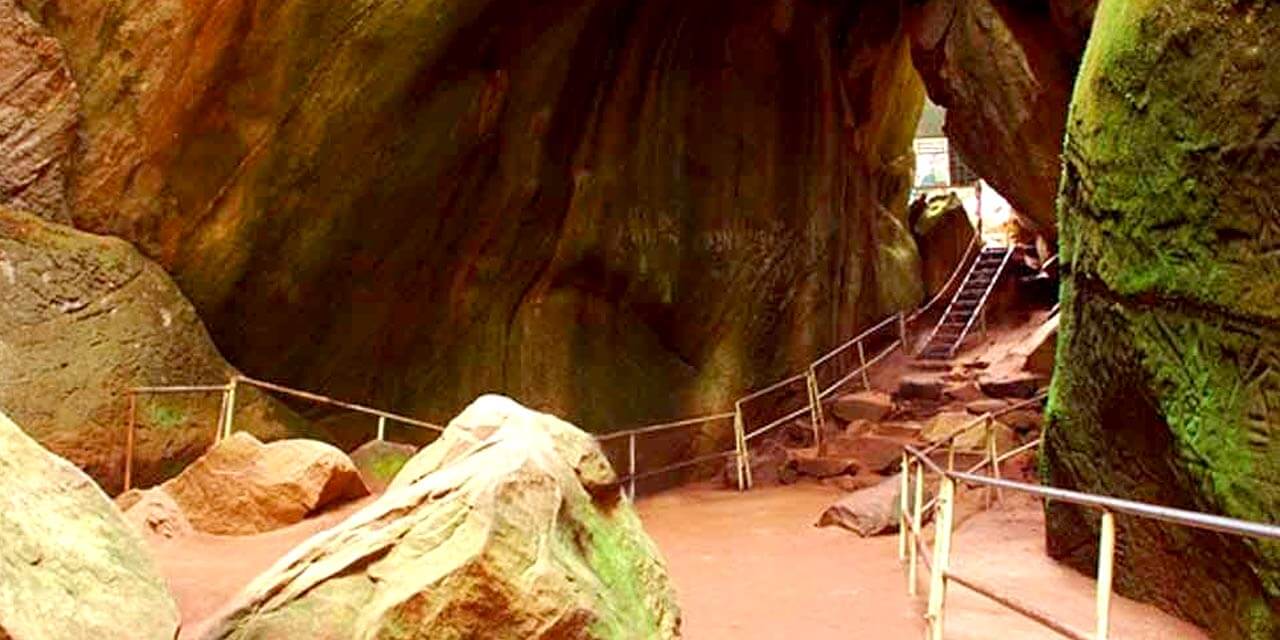 Located on the Ambukuthi Hills, Edakkal Caves are one of the oldest heritage sites in Kerala that dates back to 6000 BC. The caves are believed to have been ancient dwellings for Neolithic people.
It consists of two chambers, with stone age carvings and pictorial writings on the walls, which have been declared a protected monument by the Archaeological Survey of India. You can hike through the aromatic coffee and tea plantations. You would enjoy admiring the Neolithic stone carvings of animal and human figures.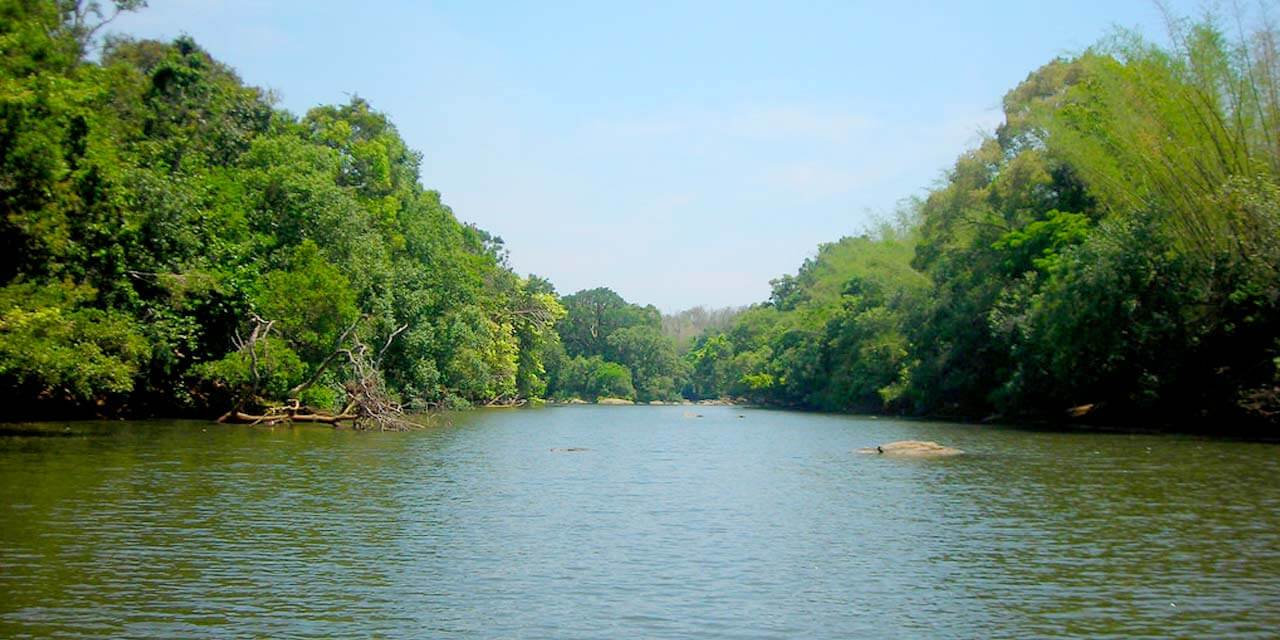 Kuruva Island is a protected river delta comprising three densely wooded uninhabited islands. It is located in the middle of the Kabini River and offers a delightful spectacle. Hop on a boat or raft together and reach the place.
The main attractions here are the calm atmosphere, crystal clear water, abundant wildlife, and lush green vegetation. Bird lovers will delight in spotting rare species like Malabar Grey Hornbill and Pompadour Green Pigeon. You may even catch a glimpse of elephants bathing on its banks.
Activities and things to do in Wayanad
Wayanad welcomes you with an array of activities so that you can explore its beauty. As a newlywed couple, you can enjoy night camping with a campfire. You can also choose cycling, trekking, ziplining, and bamboo rafting if you like an adventure. For breathtaking sightseeing, you can travel to the viewpoints. You can experience river dipping, take a spiritual tour, and learn the art of bamboo processing.
Wayanad offers you a wide-ranging shopping experience, from shopping malls to street markets. You can head on to the plazas for branded and quality products. Again, you can try the dynamic shopping hub for all luxury and fashion commodities. You can visit Santhi Pappadam for traditional and local handicrafts, handloom products, spice, and honey products.
You can purchase a plethora of hill products. Tea, coffee, and spices are popular among tourists. You can obtain authentic honey, native crafts, herbs, bamboo articles, and handmade items. Electronic gadgets, crockery, bags, and antiques are also common. You can also buy gold and fashion jewelry. Purchase wooden utensils, handmade chocolates and pickles, dried fruits, candles, wooden utensils, and Eucalyptus oil.
How to reach Wayanad
Calicut or Kozhikode International Airport, is the nearest, located at a distance of 93 km from Wayanad. You can then hire a taxi from top car rental companies in Wayanad or go by bus.
Nilambur railway station is 90 km from Wayanad. It is the nearest railway station. The bigger Kozhikode railway station is 110 km from Wayanad. From there, you have to take a road trip, either by a hired taxi or a public or private bus.
Good road conditions and connectivity make the road journey the most favorable. You can choose between a local or private bus.
---
Wayanad is a scenic hill station embellished with lush green hills and winding rivers. It makes for an ideal honeymoon destination for couples seeking to escape the city life's hustle and bustle.
Amidst the serene settings, you can enjoy each other's company in a picturesque setting. In Wayanad, you can acquire much-deserved peace and rejuvenation. Wayanad honeymoon package by Holidays DNA offers the chance to explore the best of the hill station.
Apart from sightseeing, couples can just lounge around or take strolls through the verdant plantations. The tranquil ambiance of Wayanad is perfect for spending quality time with each other and creating unforgettable memories.