Nestled in rural Kerala, Wayanad is a peasant escape from the humdrum of any big city or the heat of Indian summers. If you do not have much time but need to squeeze in a lot in your itinerary still, here are some places to visit in Wayanad in 1 day.
Located in one of the southern states of India, this hill town is popular for its nature, wildlife, mountain peaks, waterfalls and campsites. You will even find a few tea estates scattered in the Nilgiri Hills.
To make your one-day trip in Wayanad successful, you must rise early and make the most of the daylight and visiting hours of the majority of the attractions. You will be able to retire to bed early, so you need not worry about the day being too hectic.
Wayanad Places to visit in 1 Day: Kurumbalakotta Mala, Banasura Sagar Dam, Meenmutty Waterfalls, Wayanad Tea Museum, Pookode Lake, Lakkidi Viewpoint, Edakkal Caves, Glass Bridge 900 Kandi
1. Kurumbalakotta Mala
Begin your one day visit to Wayanad with an early morning drive to Kurumbalakotta Mala – a hill famous for its sunrise views. With an altitude of 991 meters above the sea level, this mountain falls under the realm of both the Eastern and the Western Ghats Range of Mountains. Part of the Deccan Plateau, Kurumbalkotta can be reached at any time of the day or night as there are no restrictions.
If you hike up the hill before 6:30 AM, you have a fine chance to gaze upon the valley as the mist slowly begins to clear. Jeep access is possible but you can also muster the courage to do the moderate trek through the woods along the winding mountain trails. If taking a jeep, you will also need to pay the parking fee of INR 40 per vehicle.
It is also possible to bike up the muddy trail but the route is quite challenging. This is one of the reasons why ordinary cars cannot go up. Only jeeps can make this journey.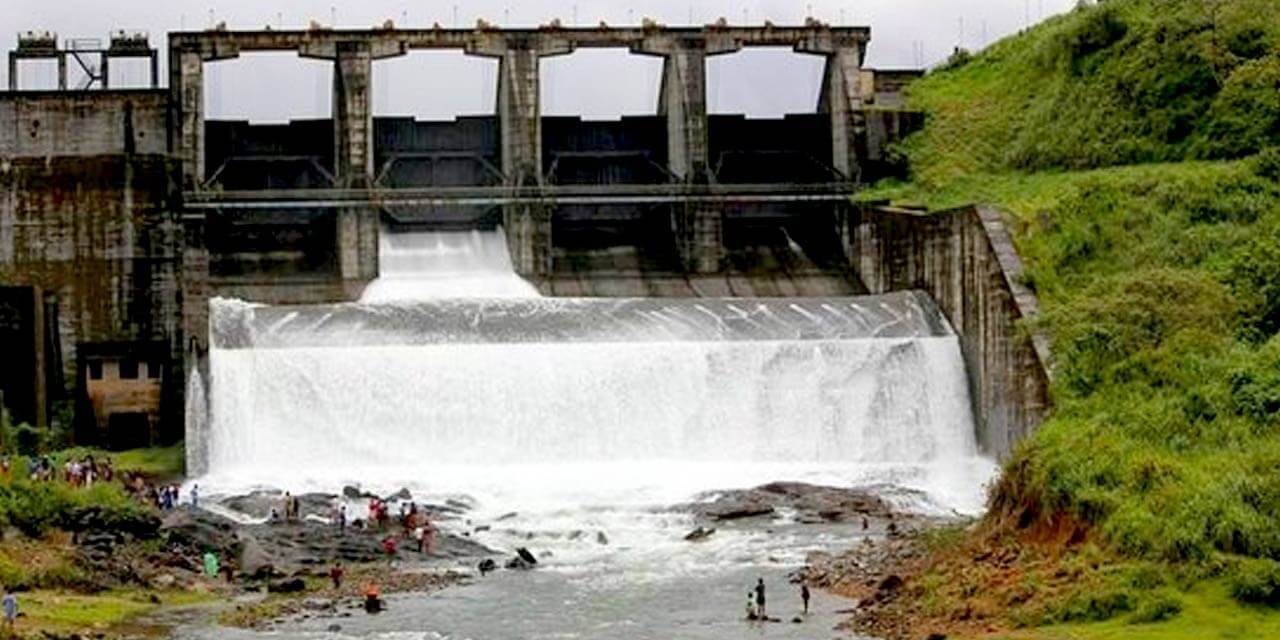 A 40-minute drive away, Banasura Sagar Dam has been in operation since 2004. Owned by the Kerala State Electricity Board, this dam has no spillways and has a height of 126 feet. The dam is part of the Indian Banasurasagar Project that dates back to 1979 and stops the waters of Karamanathodu, which is a tributary of the Kabini River.
This dam has an installed capacity of 231.75 megawatts and occupies an area of 209,250,000 square meters. Interestingly, Banasura Sagar Dam is known to be the largest earth dam in the country and the second largest on the continent. To enter this dam that forms the Banasura Lake, you must pay an entry fee of INR 10 per person.
The dam is accessible on all days from 9 AM to 5 PM and it is also possible to go on a speedboat ride for INR 450 for a group of 5 people. If you are arriving by car, a parking fee of INR 10 will also be charged.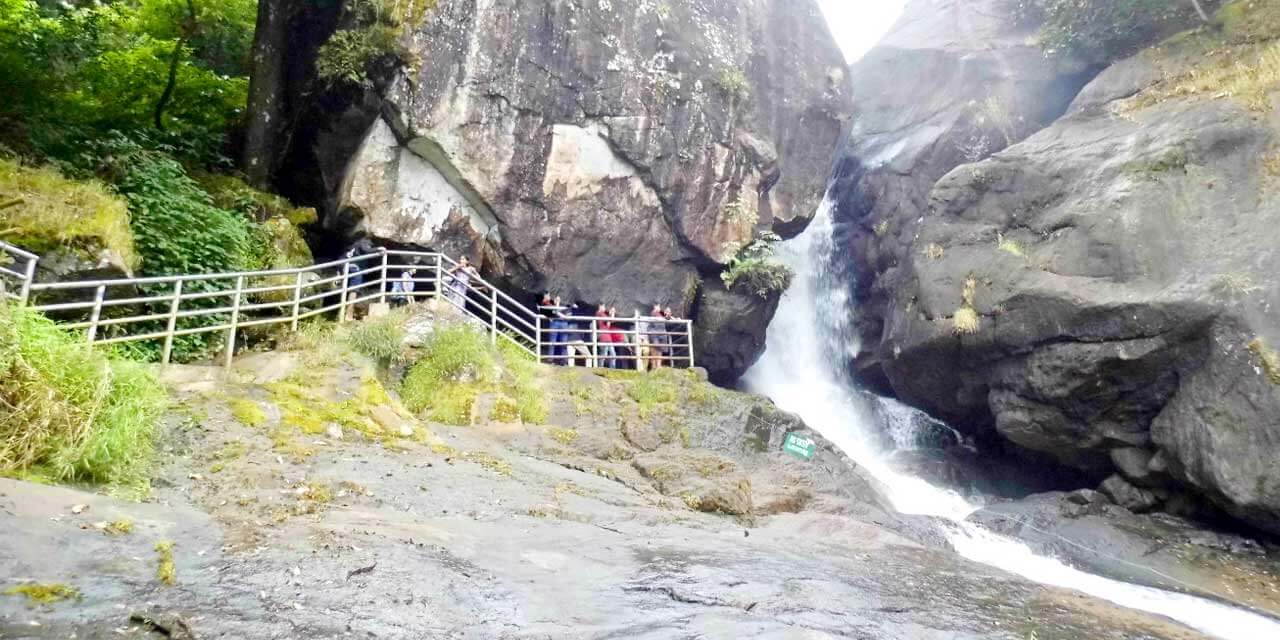 Only 15 minutes away, Meenmutty Falls has a height of 300 meters. It is possible to hike to this waterfall that boasts of three tiers. The cascading falls is flanked by tea plantations and the name of the waterfall itself means "fish" (meen) "blocked" (mutty).
If you wish to hike, you should prepare yourself for a 2 km stretch of deciduous forests. You can choose to reach different stages of the Meenmutty Falls as each stage is accessed by a different trail. If you like to bathe in natural waters, this waterfall provides a daring opportunity. Carry a spare set of clothes and change at the dedicated changing rooms at the site.
In case you are in Wayanad for more days, this location has a campsite for you to stay overnight. However, before you set up your tent, you will need to get permission from the forest officials. Prepare to negotiate boulders and dense foliage on your way to this waterfall.
4. Wayanad Tea Museum
A 40-minute drive from Meenmutty Waterfalls will bring you to the Wayanad Tea Museum, one of the must visit places in Wayanad for one day. Dating back to 1911, this tea museum has three storeys. If you wish to tour the facility and also indulge in some tea tasting, you can take the 45-minute tour. Open from 8 AM to 6 PM on all days of the week, the Wayanad Tea Museum is free for children who are younger than 12 years. For adults, a fee of INR 50 is charged.
Once a wooden tea factory, this museum aims to promote tea culture among people. Get insights on the history and significance of World Tea Trade and get a glimpse of antiques when you stroll through the rooms. You can even pick your own teas to take back home after tasting! You will have a panoramic view of the sprawling tea estate from the second floor upwards and also get a chance to look at ancient machinery that is used in the processing of tea leaves.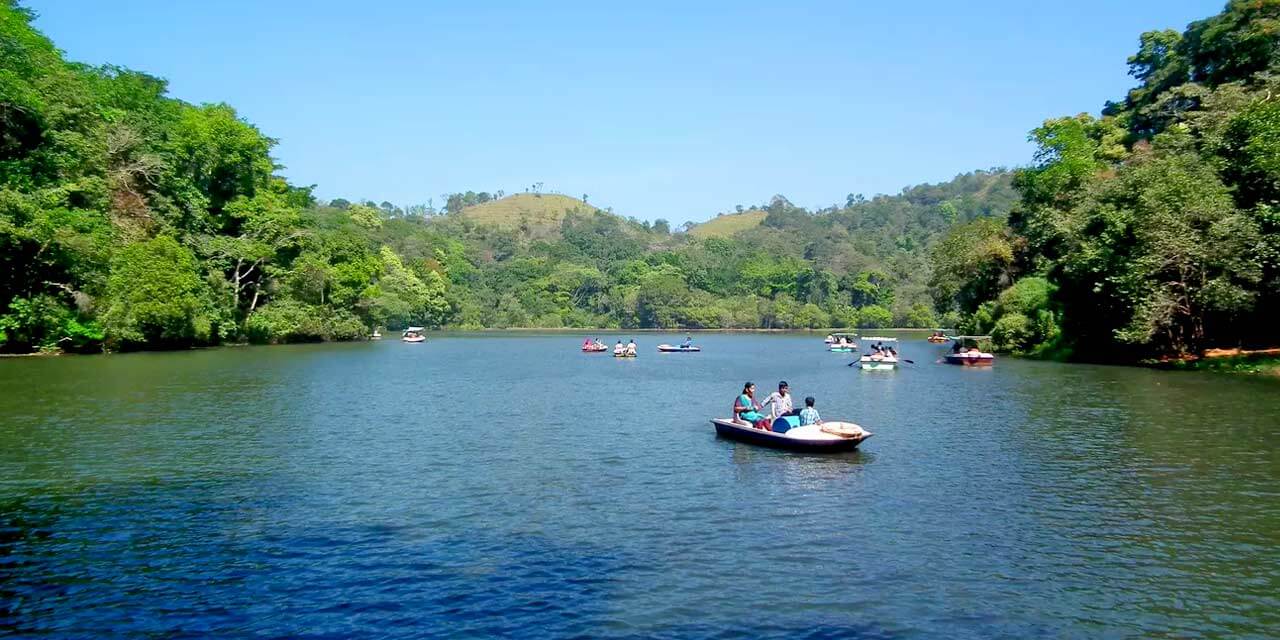 Half an hour away from the museum, Pookode Lake is a freshwater lake that is accessible until 5 PM. Here, you will have the chance to do some boating with your family. Boats are available with various capacities such as 2, 4 and 7 people and are priced at INR 300, INR 450 and INR 700, respectively for 20 minutes.
If you simply wish to enter the area, you will need to pay INR 40 or if you are a senior citizen, INR 20 per head. Located 770 meters above the sea level, this lake is the highest freshwater lake in the state. This lake also contributes to the Panamaram rivulet which is one of the tributaries of the Kabani River.
Pookode Lake is 6.5 meters deep and is spread across 8.5 hectares. This lake is home to blue lotuses and lilies and sports a park and an aquarium nearby. There is also a chance to do some shopping at the spice and handicraft emporium at the premises.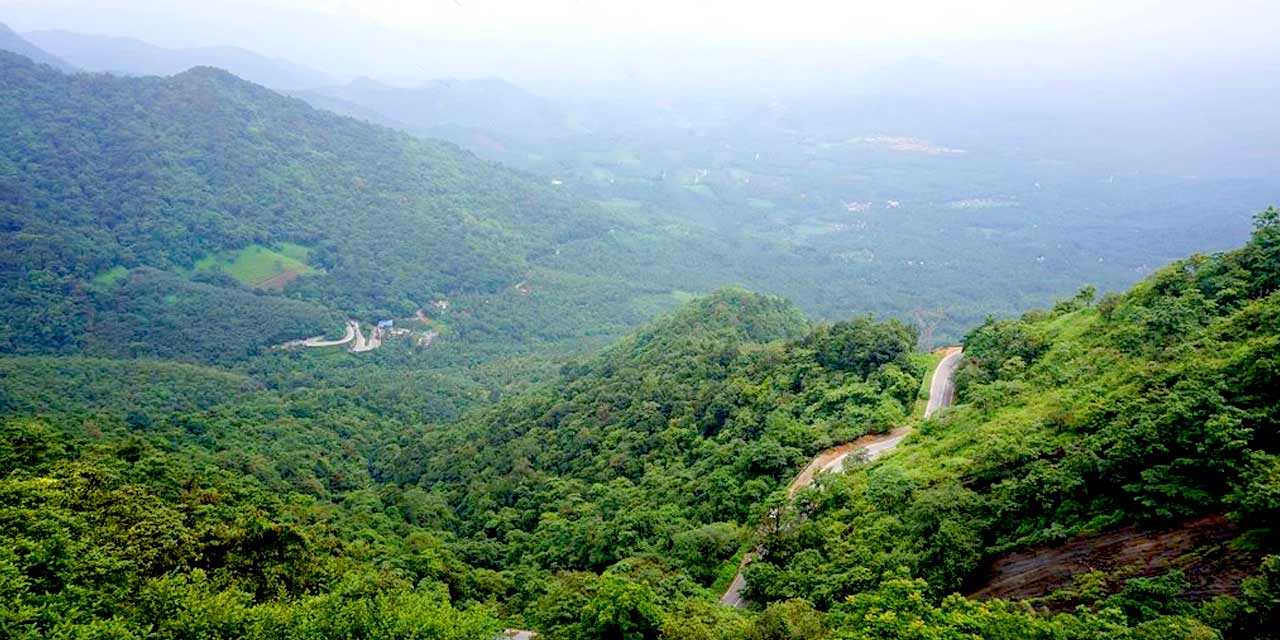 Just 10 minutes from the lake, Lakkidi Viewpoint is a place on the highway that offers unbeatable views of the mountains and valleys. Even though there is a risk of monkeys annoying you, it is recommended to visit here, but with some caution. The drive takes you through a hairpin bend and offers uninterrupted views of the rolling greens.
While you can arrive here at any time of the day, the golden hours of sunset and sunrise are the best in terms of photo opportunities. Lakkidi Viewpoint sits at an elevation of 700 meters above the sea level and often gets foggy, which only adds to the charm of the place. Note that parking is not allowed on the roadside, so you will need to be on alert as you step out of the car and take photos. The food stalls by the road serve snacks such as salted fruits and eggs.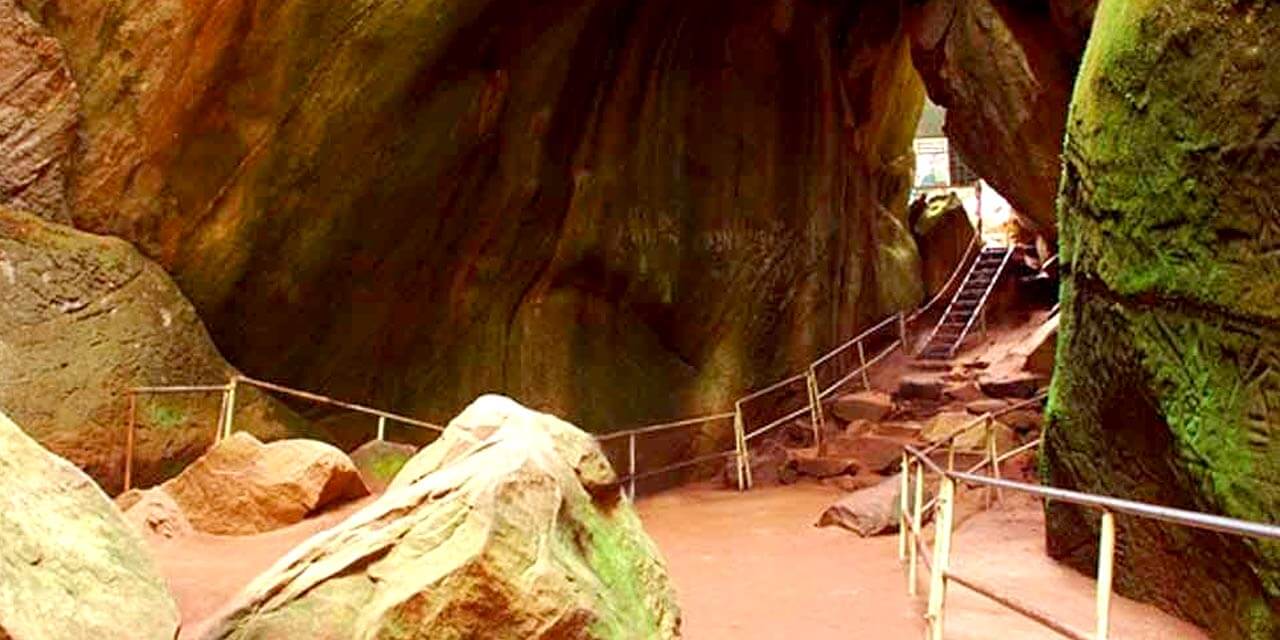 The next stop on this one-day itinerary demands a journey of almost an hour and a half, but once you reach here, you will only be all praises for the Edakkal Caves. This pair of natural caves are located at a height of 1,200 meters above sea level.
Open from 8:30 AM to 4 PM on all days, these caves date back to 1700 BC. Once inside the caves, you can admire petroglyphs that are thought to be from the Stone Age. Exploring Edakkal Caves requires a bit of a hike. You will have to pay the INR 40 parking fee if you are arriving here by car.
Prepare to climb about 300 steps which are made of granite and steel. For a small sum of INR 20 per head, this trek is a must for those who like some offbeat adventure on their holidays. Make sure you do not carry plastic bottles as those will be checked by the guards. You will need to carry water to keep hydrated though.
8. Glass Bridge 900 Kandi
Another place to explore in Wayanad during your 1 day visit is the glass bridge 900 kandi that can be reached after a 1.5-hour drive. Open from 9 AM to 6 PM on all days of the week, this glass bridge is one of a kind in the region. Please note that private vehicles are not allowed beyond a certain point and you must rent a 4-wheel-drive vintage jeep to make the rest of the off-road journey.
For a price of around INR 1,200, you can do a round trip to the sky park with a group of 5 people. If taking your bike instead, it is recommended to ride in groups of 2 to 3 bikers as the route is treacherous. The elevated bridge commands an envious view of the surrounding forests and valley. You can even pose on the swing or pass your time with a game or archery here.
---
These are enough places to visit in Wayanad in 1 day and sufficient to give you a glimpse of what this hill station in Kerala has to offer. If you wish to see more, we suggest you plan a longer holiday here to make it possible to drive further and explore several other sites listed in places to visit in Wayanad in 2 days and 3 days.